This is a picture postcard from the then owner company, MRF of the very first ferry/cargo boat used in the Kristiansund-Smøla-Hitra-Frøya and return route from 1959 to 1967.
She also sailed Kristiansund-Trondheim as a reserve boat in 1966. (Note the design and lines)
Photo: MRF/via Fjordfähren in Norwegen
http://www.fjordfaehren.de/no_f/smola1959.htm
Then, a few days ago, I spotted close to these lines and design moored over at Vågekaia quay in the port of Kristiansund.
It was SØRØY from Hammerfest, former Finnmark Fylkesrederi (Boreal Transport).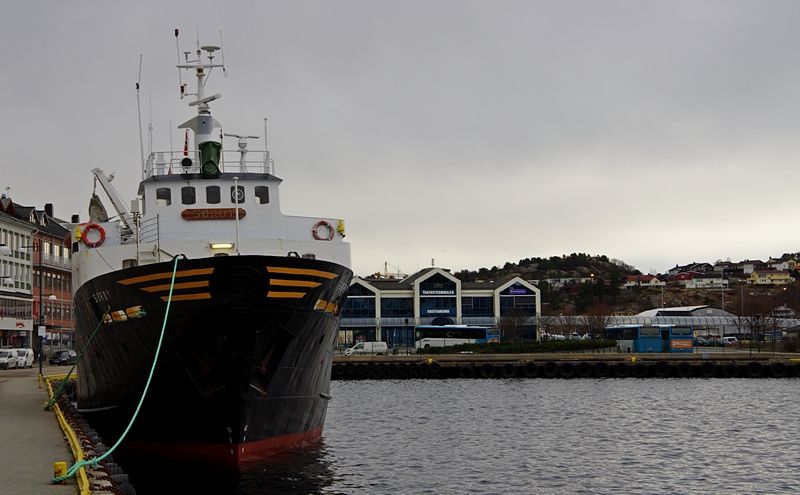 Note something special? Yes, the familiar MRF-coloured funnel!
This is how she looked yesterday..., with her funnel all painted in the old MRF sheme!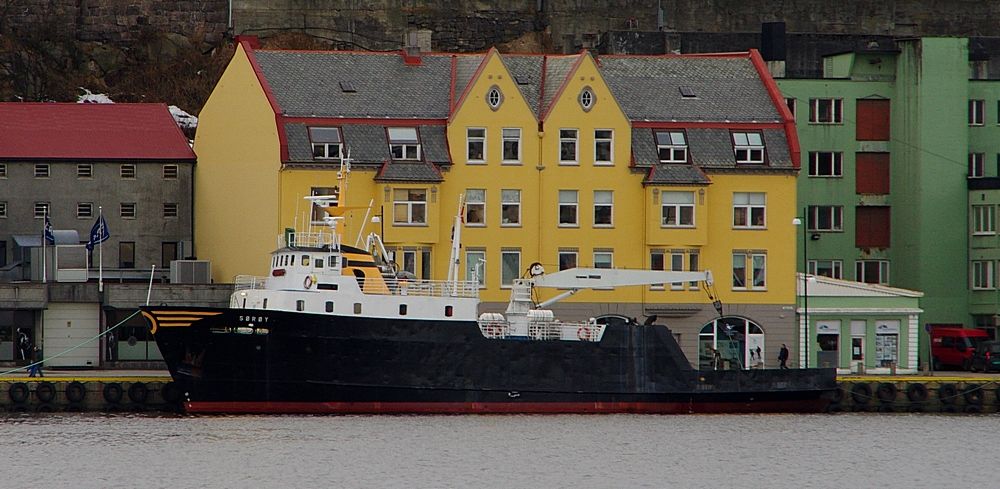 So now to the WHY??
Norsk Skipsfartshistorisk Selskap Nordmøre (Norwegian Historical Ship Society dept. Nordmøre) will, based on a question from the owners and captain, make a roundtrip from her old ferry quay (a few meters back from her stern in the last picture there) to Smøla, Hitra, Frøya and back as a historical one and only sailing. There will be a lecture on board as she sail across Talgsjøen about the old fjordboats we had here in the old steam days and there will be coffee and the traditional MRF snack 'Svele' to purchase.
They say she will be in Kristiansund for about a month before sailing abroad to yet new owners. If this isn't history, I don't know what is.
Date and time: 12. March 2016 at 0900 local time departing Kristiansund. Arriving Kristiansund again on the return is set to around 1700 local time.
Price: NOK 100,- (If a large crowd want to go, members of the society has priority.