I know a certain someone plan to make a special topic for this classic ship, but I relly hope it's ok for her that I start the hole thing :-)
First noticed FUNCHALs sailing along the Norwegian coast when 'Seagull' made a spotter alert to 'Grindøya', and I was rather happy to see the cruise ships next stop would be Åndalsnes.
It's a sad thing SAGA ROSE and SAGA RUBY are history, so me too have wanted to see such a classic vessel as FUNCHAL myself, hopefully if she should visit Kristiansund once.
As 'Seagull' told us this ship is her favourite non-hurtigrute ship, I desided to take time off work from lunch 17th October and drive to Åndalsnes to take pictures for my friend, and of course to see the classic liner with my own eyes.
Please enjoy a trip to Åndalsnes, and here's my first sight of the ship after parking my car
The view from down by the sea behind the port authority security office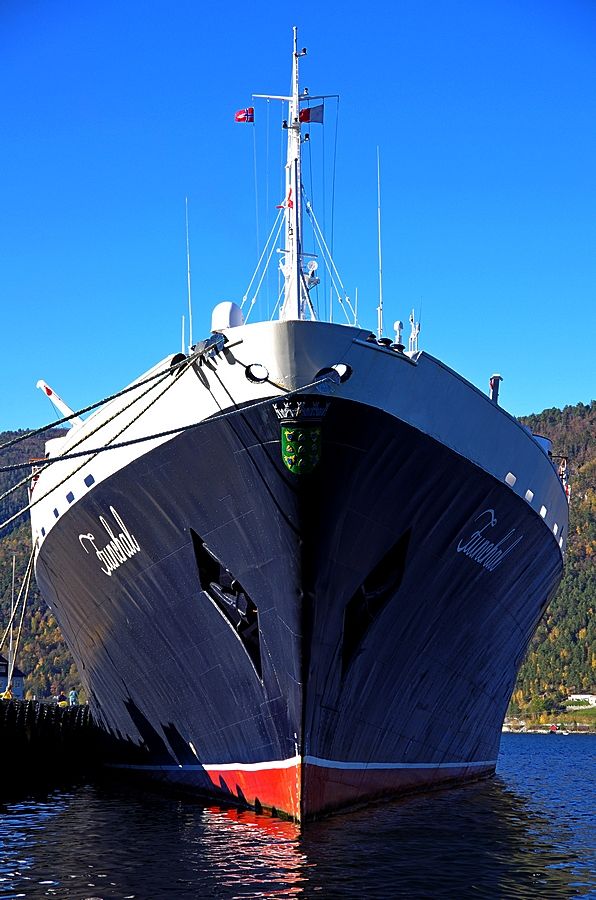 From the same spot, we see autumn colours are getting stronger by the days
A detail shot
Look a little angry?