Re: ::: Lofoten :::
March 8th.
At some point during the night we picked up an impressive collection of fresh fish. Part of the reason I like Lofoten so much is that you get a real feeling that you are on a working ship and seeing the variety of cargo that is loaded and unloaded at each stop is really interesting. And having it loaded/unloaded by crane is so different than with a fenwick driving inside the ship (although I guess for the workers, the crane must not be so convenient...).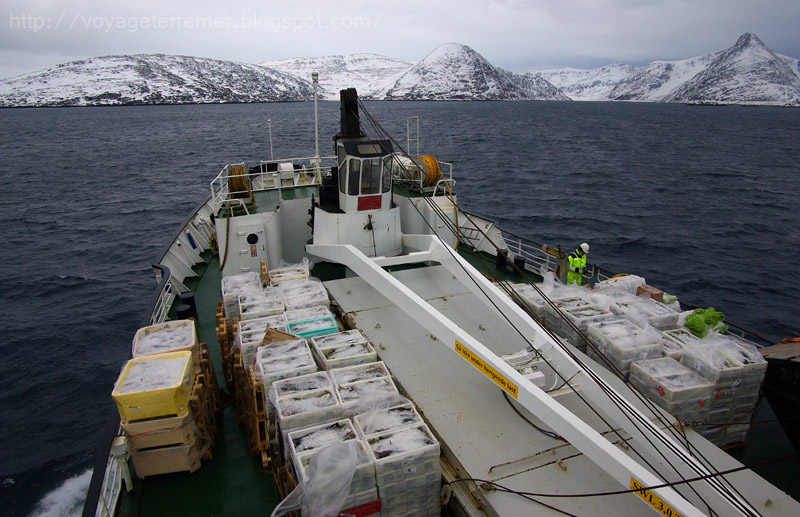 Today is the call at Honningsvåg (and I did the North Cape excursion - again - and I don't have that many pictures of the ship except this one, catching a ray of sunlight).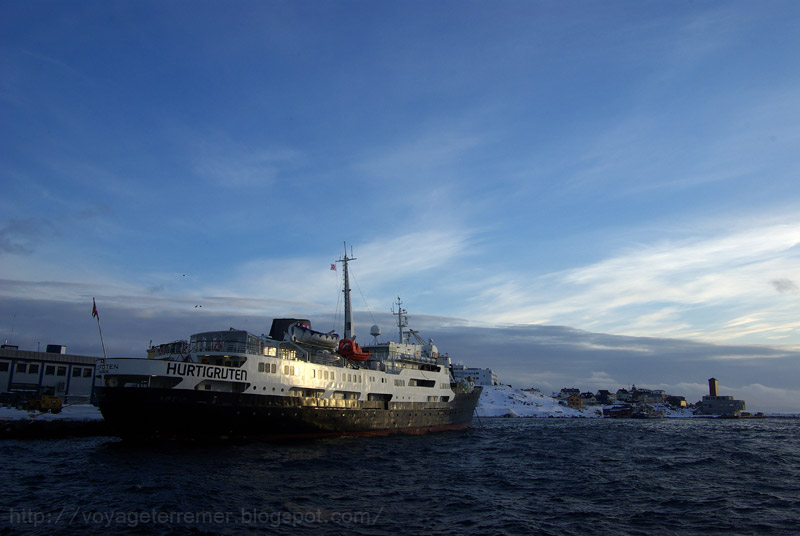 And in the evening, we waited for the Northern Lights in the panorama lounge (Ralf, this is for you!
).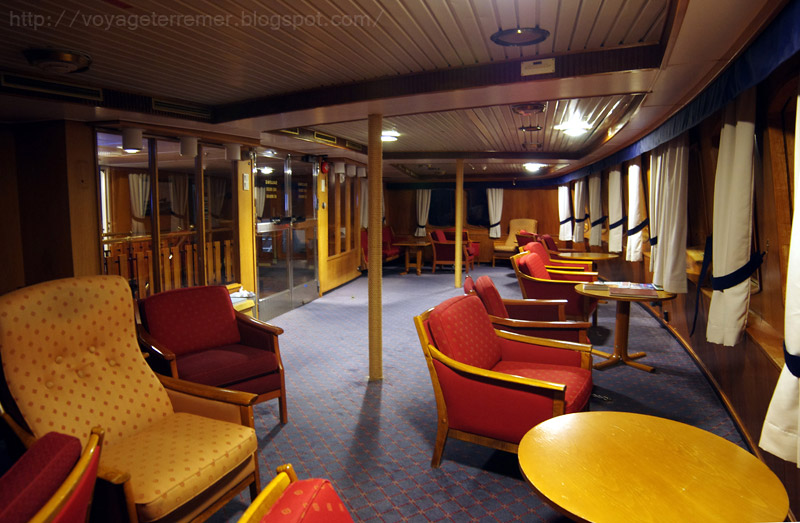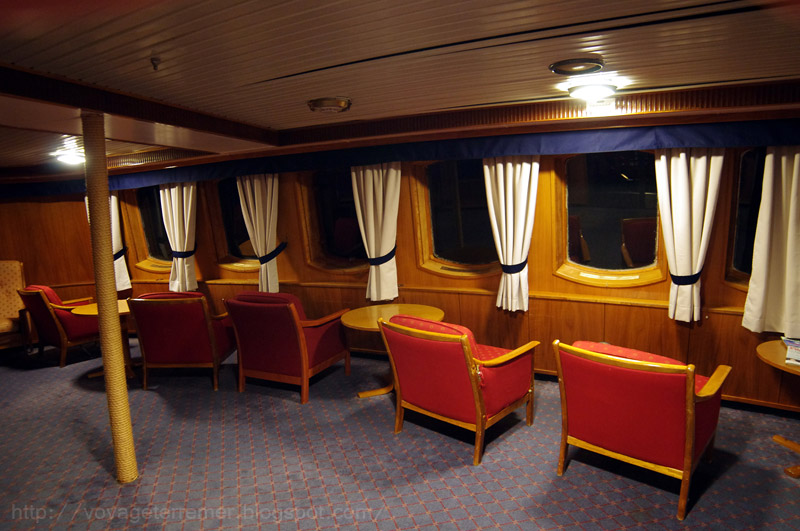 This is really how I like this lounge, at night, deserted, so quiet (you barely hear the ship's engine noise), so cozy (you can even dim the lights). I feel so safe and comfortable in here.