Encouraged by the occasional shafts of sunlight through the windows of the deserted front lounge, I venture outside to cool invigorating air. Useful places, these covered outside vestibule-like decks from the hall. Temperature assessed, and clothing declared adequate, I head upwards and out.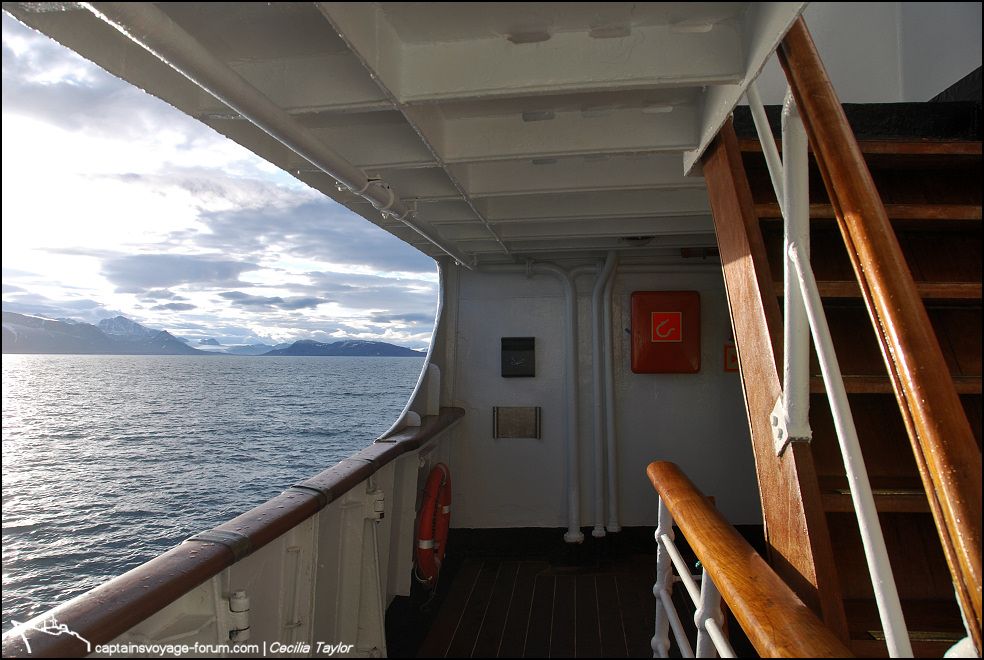 It had been snowing during the night –or rather while most were still up and around, judging by the footprints on the aft deck. I suppose most people stayed up late after the evening's celebrations and excitement –and are now sleeping in a little later than usual. There will not be landing in any case until after the post-breakfast briefing at 9am.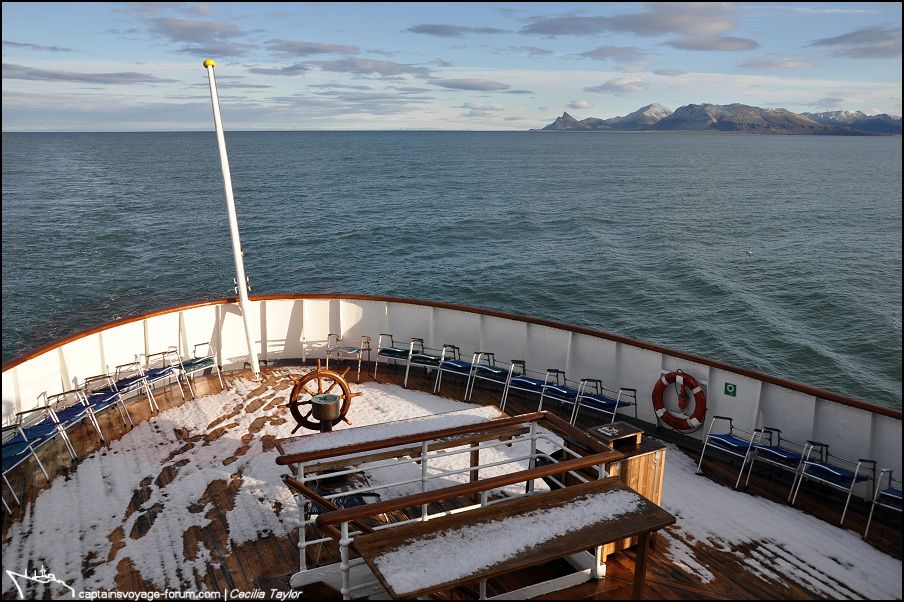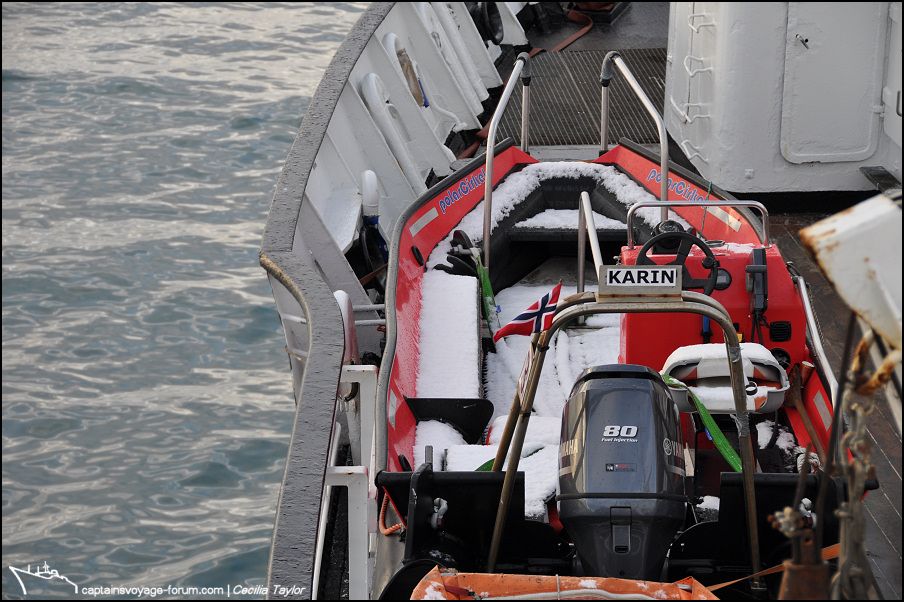 We'll actually dock at the pier this morning, so no matter that
Karin
has an accumulation of snow. I giggle to myself as I notice that Teddy-bear Olav Jan has apparently come in from the cold, as if to emphasise the evolution of
polar
-bears as better suited to this environment!!