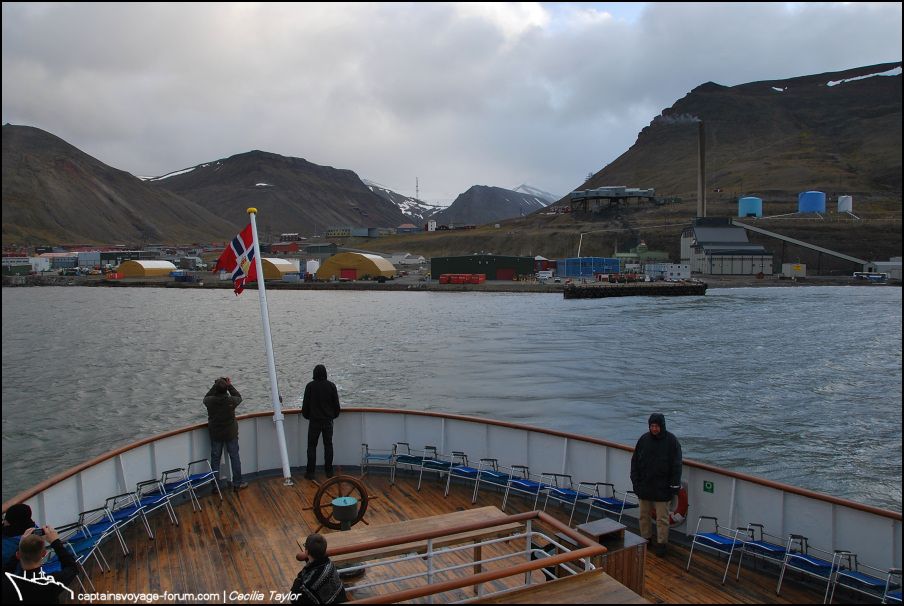 There were no "day sheets" issued as I'm used to…notices were posted at the entrance to the dining room, and, the day's activities and timings displayed on the large flat screen in the aft lounge. I was not always remembering to photograph this as I ought to have done.
Anyway, at about 6pm, some time before claiming an Ambassadors' Club welcome drink and heading for dinner,
MS Nordstjernen
left the pier at Longyearbyen and was on her way to Barentsburg.