Had my room faced the opposite direction I would have had a very different "hotel room view" photo for that CaptainsVoyage popular thread. For there had been another fire in Svolvær –I say "another" because on a stroll around the town on the trip last November I had photographed the remains of a burnt out building, also in the town centre.
Now a building in Torget
had been destroyed by fire
…at the corner with Roald Amundsens gate.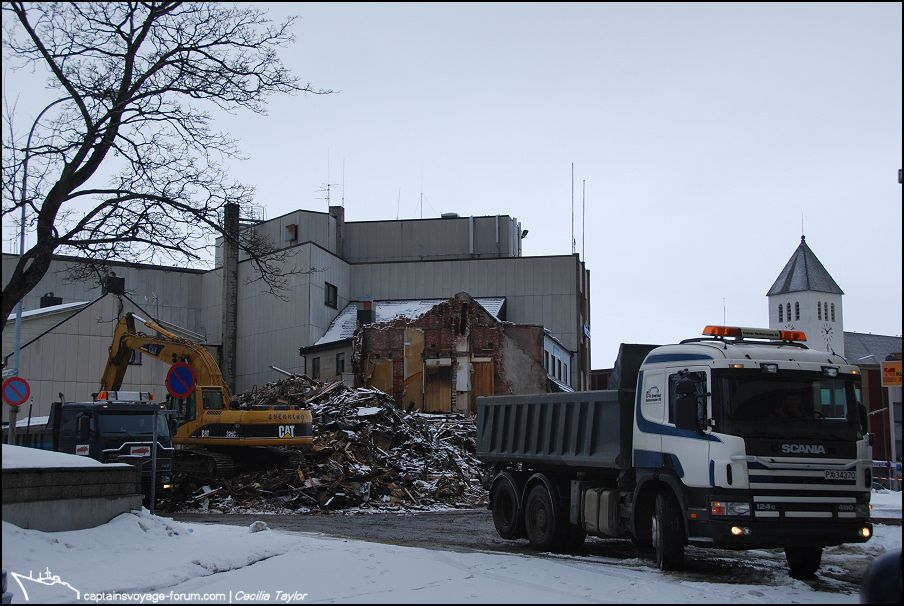 There were street closures and traffic diversions to allow the clearance work to proceed, and it was from a door at the back of the Thon Hotel at the Kulturhus that I was to wait for the taxi to take me to the airport….