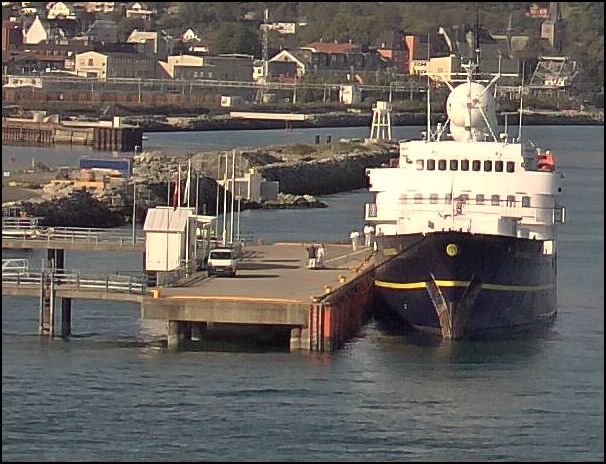 Trondheim Havn webcam
The gangway has been erected...
.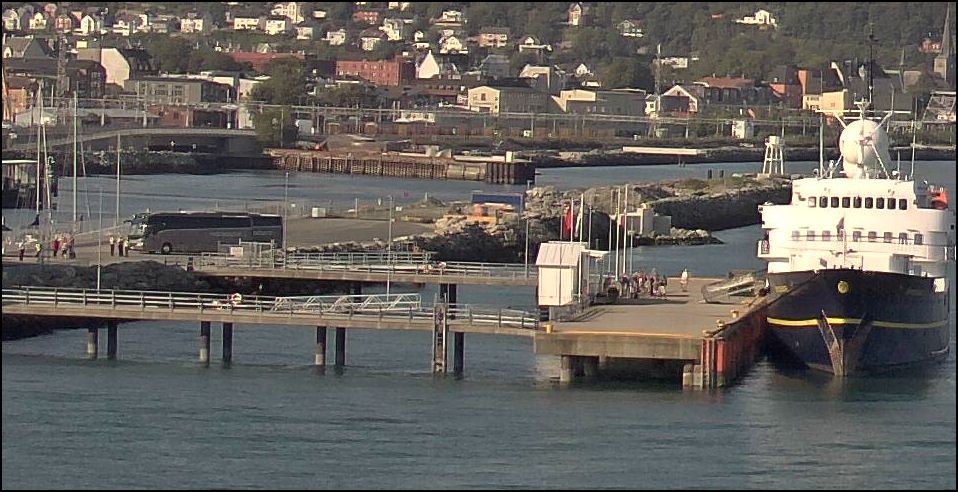 Trondheim Havn webcam
..and now the first guests are going ashore and taking their bus for the morning excursion.
Although it is only a short visit for the guests, before lunch and a relaxing afternoon at sea, I am sure they will have truly discovered the spirit of Trondheim on their visits to Nidarosdomen, the museum at Ringve, and from the Sverresi viewpoint.