Day 10 – 26th April -
Goodbye Serenissima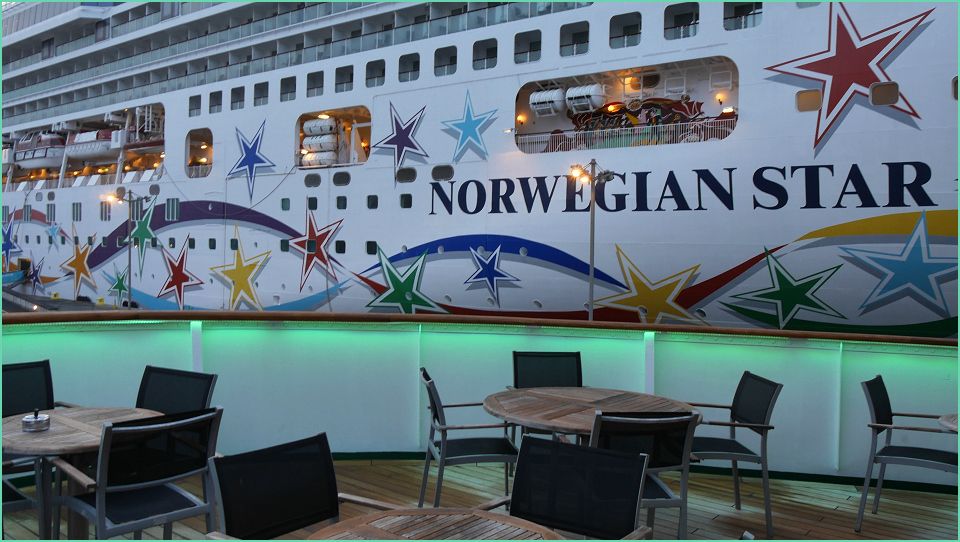 I woke to find Norwegian Star moored next to
Serenissima
!
After breakfast and disembarcation our excursion buses were waiting on the quay. After a fascinating morning (which included a visit to a pineapple plantation and lunch) we were checked into our hotel, directly overlooking the harbour. But
Serenissima
had already departed, on her way to begin a season of cruises in mainland Europe.
It might have seemed strange and perhaps sad to still be on holiday but without her, and photographing
Norwegian Star
,
Zuiderdam, and Prinsendam
from my hotel room balcony instead.
But I had already booked to return to
Serenissima
in January 2017 - and that is another story!