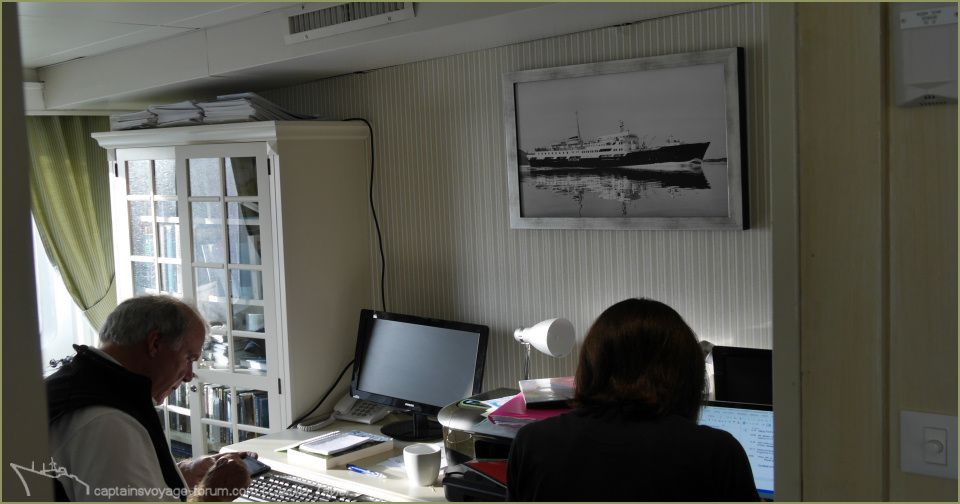 Our cruise directors were working in the library alcove, no doubt fine-tuning the arrangements for the following days. I was here to photograph that very special framed photo!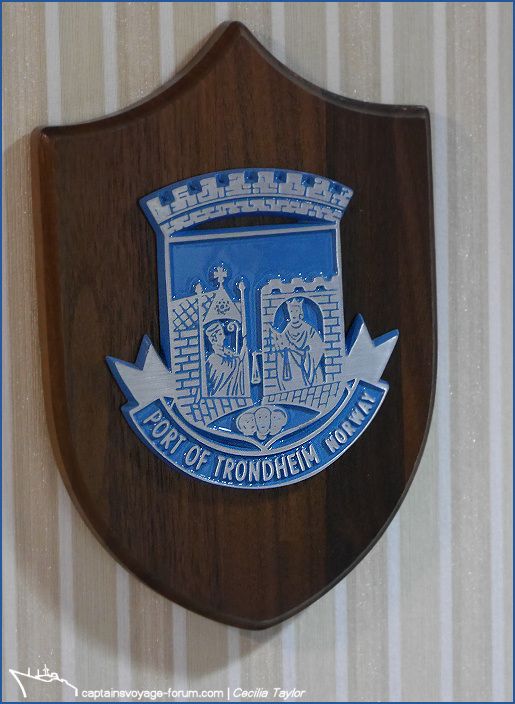 That reminded me to look for the Trondheim maiden call plaque for the ship as
Serenissima.
It means a lot to me that I made it there to see her on that speciall 'homecoming' day.