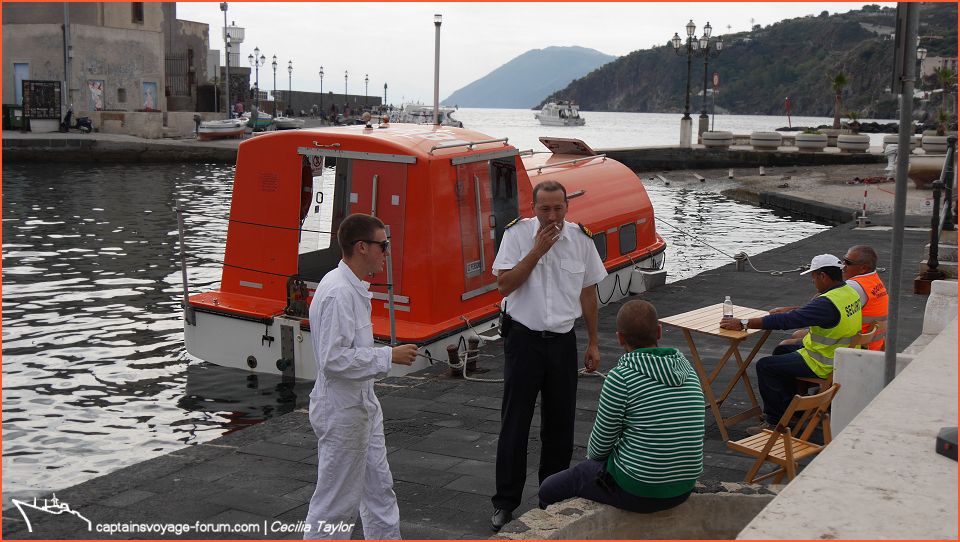 We are all ashore, and things will be a bit more relaxing for the crew for a while, and for the port security guides at their little table. There is something so very local and 'island' about this scene.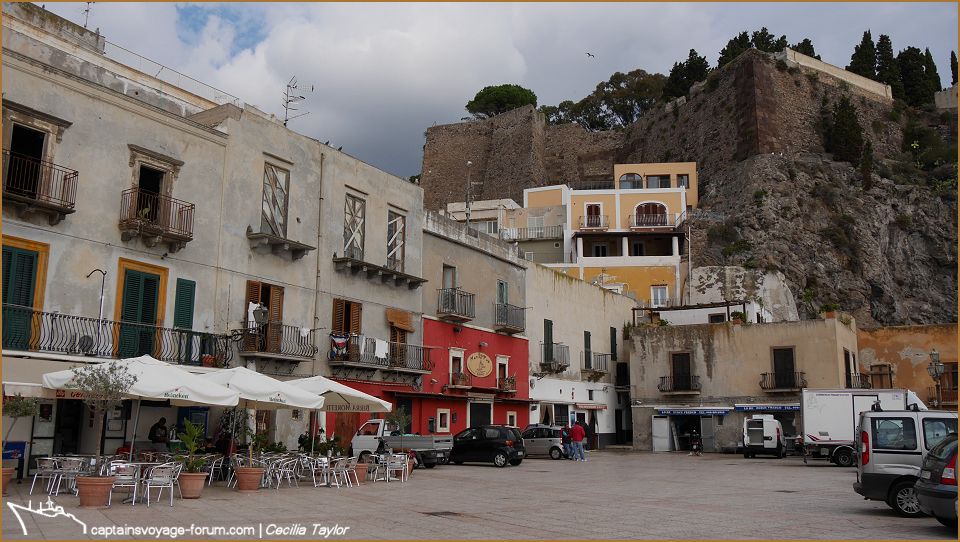 The surroundings of Marina Corta are indeed picturesque. I make a note of that café for later; now it's time to walk to the buses...
...but not before taking this view of the lovely lady
Serenissima
peeping out from behind the rocks!