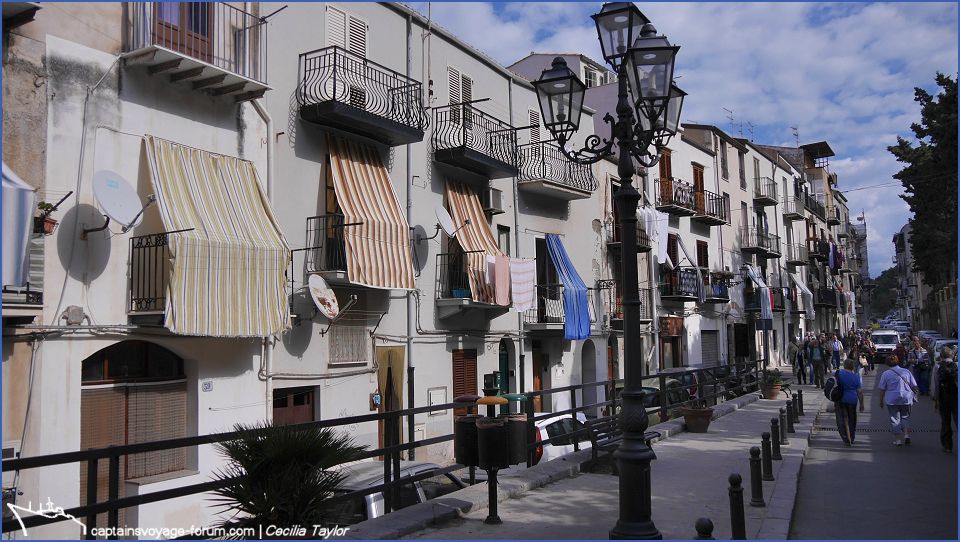 Heading back towards the parking place we return to our transport, and on reaching edge of the town paused to admire the view. From here you can see the town in context, nestled under the headland, and with the cathedral impressively high above the town rooftops.
The story our local guide had told us recounts how King Roger II had been caught at sea in a violent storm and, fearing for his life, declared that if God saved him he would build a magnificent cathedral in gratitude. He survived, and so the cathedral was duly built.
Perhaps having visited it we would encounter fair seas for the next stage of our own voyage!
But first, I will have some more images to share, taken around the ship later that afternoon.