There is a lot of pictures featuring Fishing Boats under various threads, but not a specific one for them, as far as I have found.
I'll start off with some pics from the Fishing Boat Parade in Aalesund in 2006.
(These pics are taken from Aalesund Havn and smp.no)
The fishing boats lined up in Breisundet to start the parade through Hessafjorden and in to Aspoyvaagen.
Here is AIS showing names and positions of the boats in the parade.
Coming around Slinningsodden.....
and in to Asproyvaagen.
Turning at Aspoyvaagen to go to their designated mooring positions.
AIS showing name and position of the vessels as they move alongside at Havnegata and Stornespiren.
Nice to be among friends.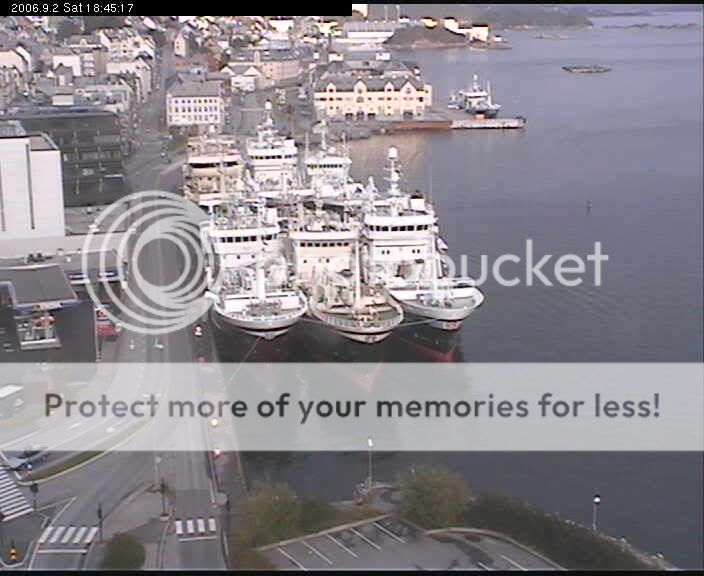 OK, where is the PARTY???
The party is over.