Some fishing vessel seen in Aalesund the last few days.
The small Trawler "Roaldnes" heading to sea: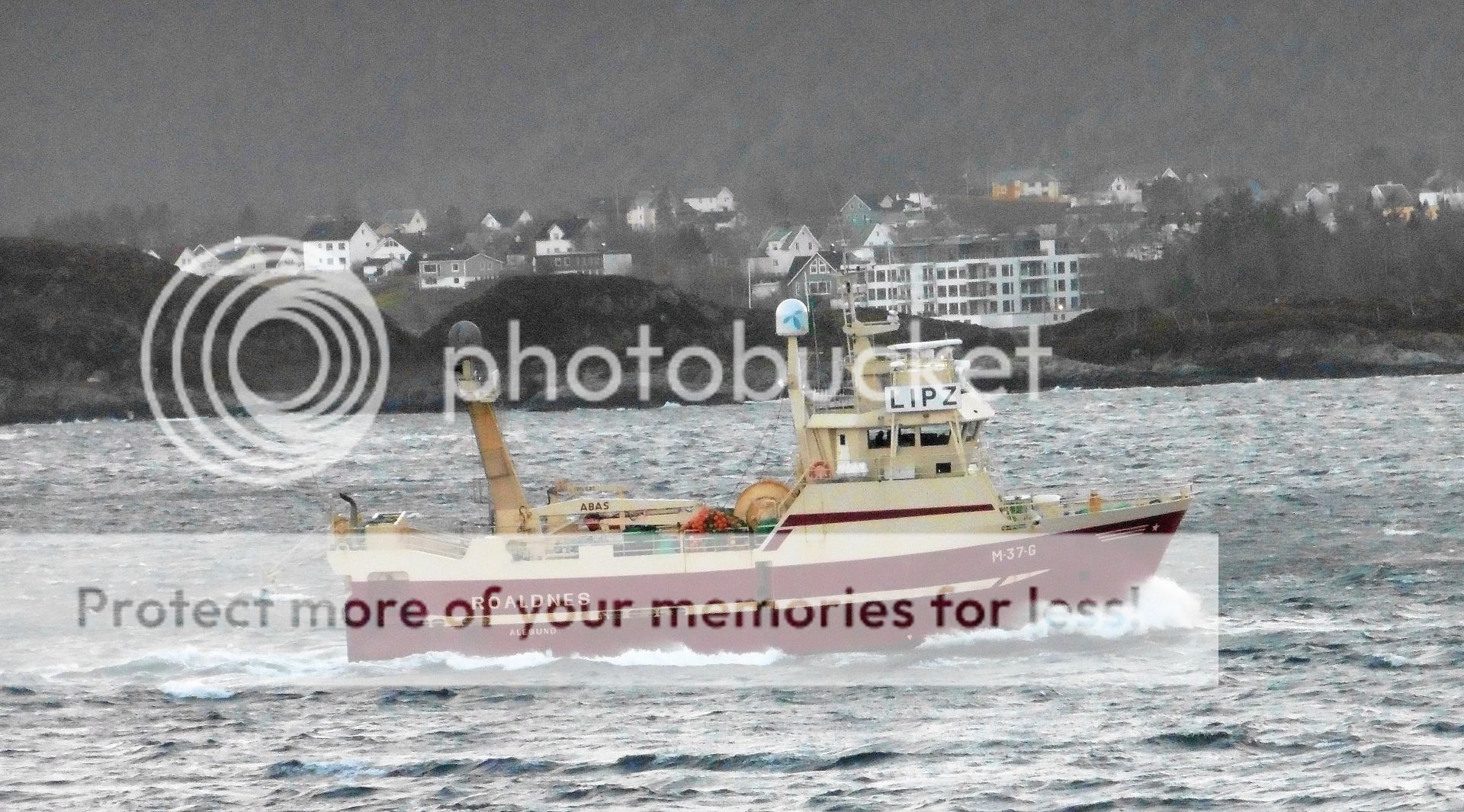 (Or to her "home port" at Vigra for the holiday season maybe?)
The new Factory Trawler "Havbryn" is home because she has taken her quota for 2015:
Two other Strand trawlers will be in the Barentz Sea, fishing until the last minute of the year to fill theirs.
Two Russian Trawlers are awaiting the new year and new quota: