Some photos of Mv Datchet. Built in 1969 in Singapore, she was a dive support vessel for the Royal Maritime Auxiliary Service (RMAS). She was crewed by the Royal Navy, and thus she was entitled to wear the white ensign. She was retired from the RMAS in the 1990's. For the last 15 years or so she has been used as a general purpose workboat. Duties include - Buoy and mooring tending, survey duties, guard duties, towage, various support duties - salvage, crew change etc. She also still serves from time to time as a dive support vessel. She is also used as a 'back up' supply vessel for Lundy island. Between 2002 and 2009 i worked aboard her in the role of general crewman and engineer.
In this thread i hope to post many of the photos that i took whilst aboard her. Plus i shall write accounts of a few of the adventures i had in that time.
I have also posted another dozen or so images of Datchet in the 'Ships in Drydock' thread. They can be found
Here
A couple of shots of her alongside the jetty in the landing bay on Lundy. I think i took these around 2004.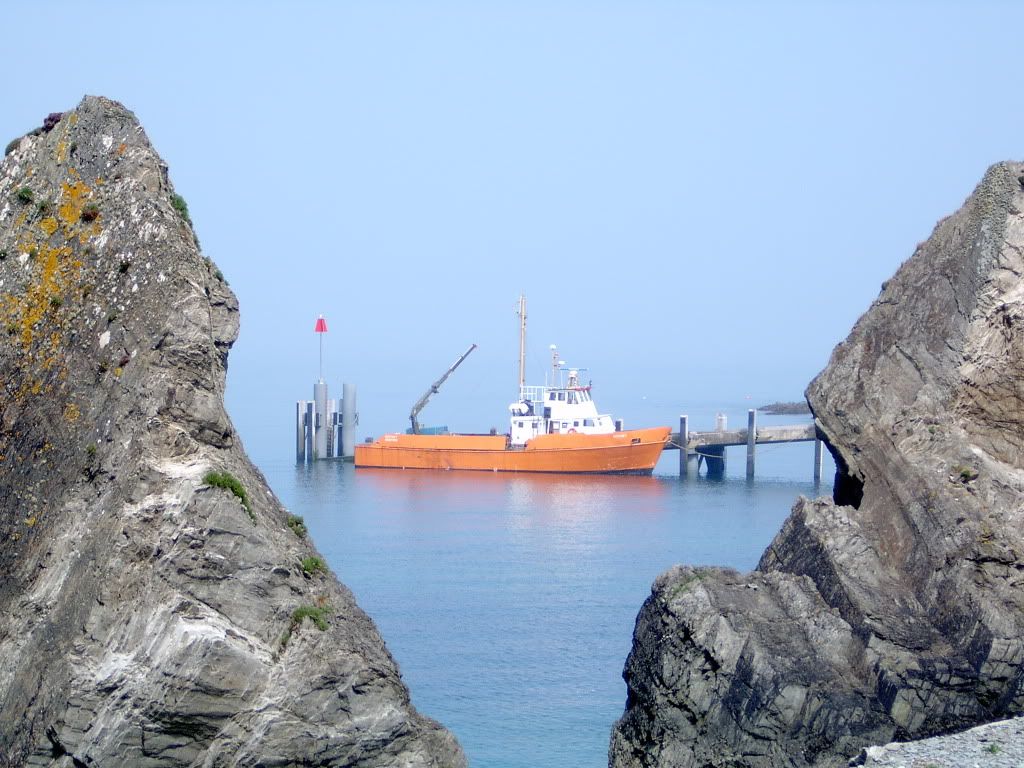 The next few shots were taken a couple of years ago on the south coast of Cornwall. We were sheltering behind the Lizard waiting for a south easterly to blow through before continuing our tow to the Isle of Wight.