Wow...!
What did I read when I opened my newspaper today?
A couple living in Kristiansund has decided to built what possibly will be the largest sailing wooden boat in Norway, the three masted scooner IDEAL.
The original IDEAL was built by Skaaluens Skibsbyggeri in 1903 and was 93 feet long.
The copy will be 115 feet, and built by the couple Kari Moe Sundli and Rune M. Torgeirson, who years back built the 56 feet sailing boat BLÅMANN, which has been their home for the last years.
IDEAL, when finished, will have Kristiansund as her home port, she will possibly be moored at Hjelkremkaia (Klippfish museum, where the old wreck of trawler BORGENES was moored), and they plan to offer her on charter to schools, summer sea camps, social work among youth and they also hope companies in the maritime sector which is in need of future recruits will show their interest.
The scooner will cost NOK 7 millions to build (NOK 30 millions if they sould use a ship building company), they will have room for 50 when dinner is served on board, 10 cabins made for three persons each and 2 cabins for the crew.
The couple hope they can open the building ground in Vågen (5 minutes walk from the hurtigruten quay, down by the Smia Fish Restaurant) to the public, who might be interested to watch the project.
A project just like this in Denmark, has over 10.000 visitors in their visitors protocol.
I could not find anything about this in the local newspaper web-pages, so here is three rather bad photos via my iPhone.
The keel is stretched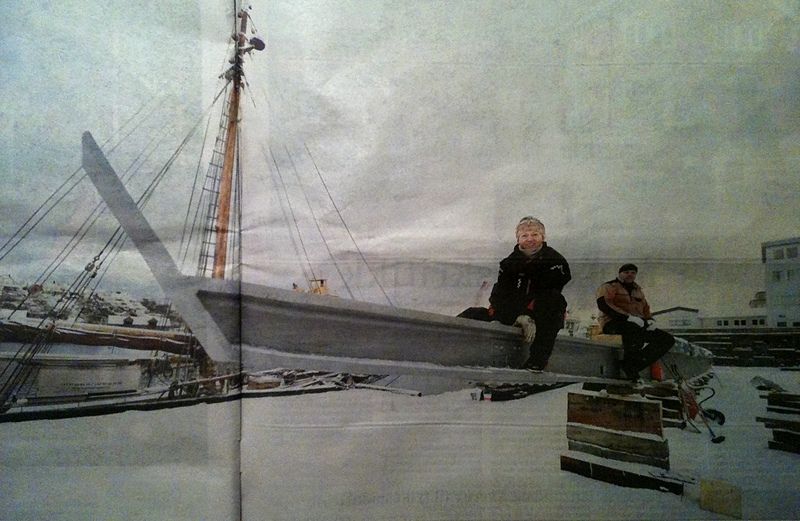 Serious dimensions of the wood to be used
And finally...., the original three masted scooner IDEAL from 1903. Isn't she a beauty???? The launch will hopefully be in the fall of 2014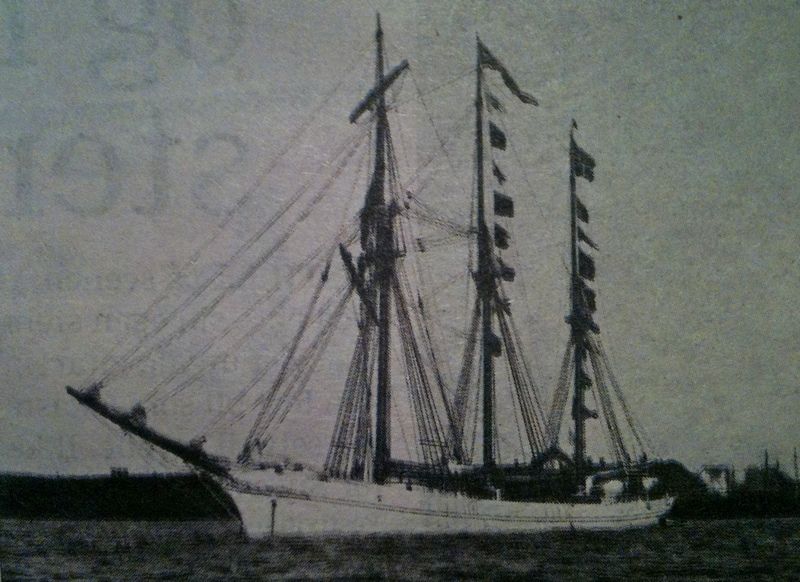 This must surely be a project to follow for both citizens of the city and passengers from hurtigruten and cruise ships.