Re: Cruise Ships of the World
Anybody familiar with this Expedition Cruise ship??
She is heading south off the Norwegian West Coast at the moment, bound for Hansverf.
Former Russian Research Vessel, but now registered in Cyprus and operated by a Dutch company.
I also found this picture of her in drydock: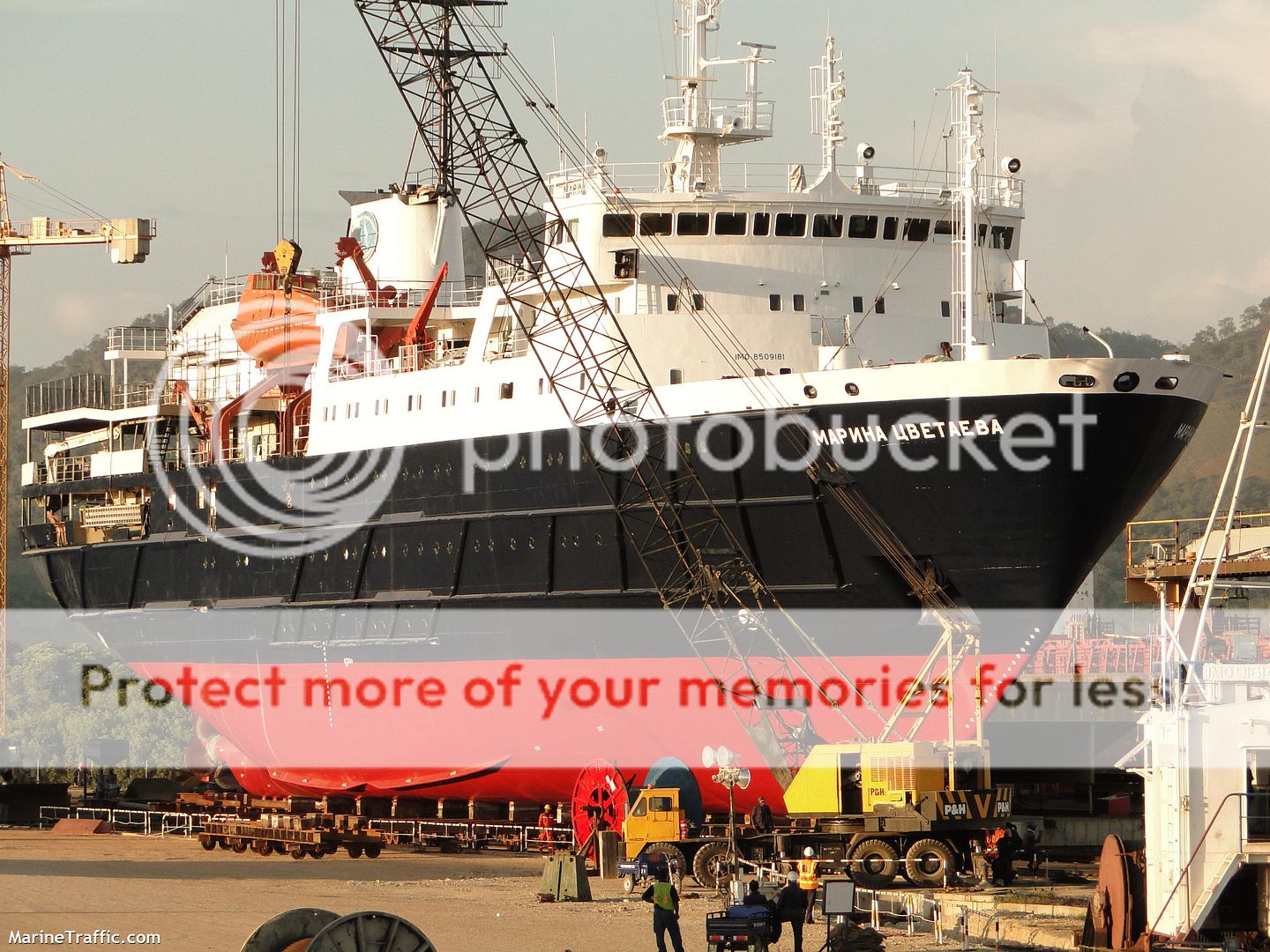 Don't know what an ice breaking ship is doing in PNG though??