the ''norwegian getaway'' arrived this morning in Rotterdam.
to early in the morning,or wrong time of the year for so early,so when we arrived at the cruiseport,she arrived too.
not that many images,wont come much more also.
but here are 2 of them.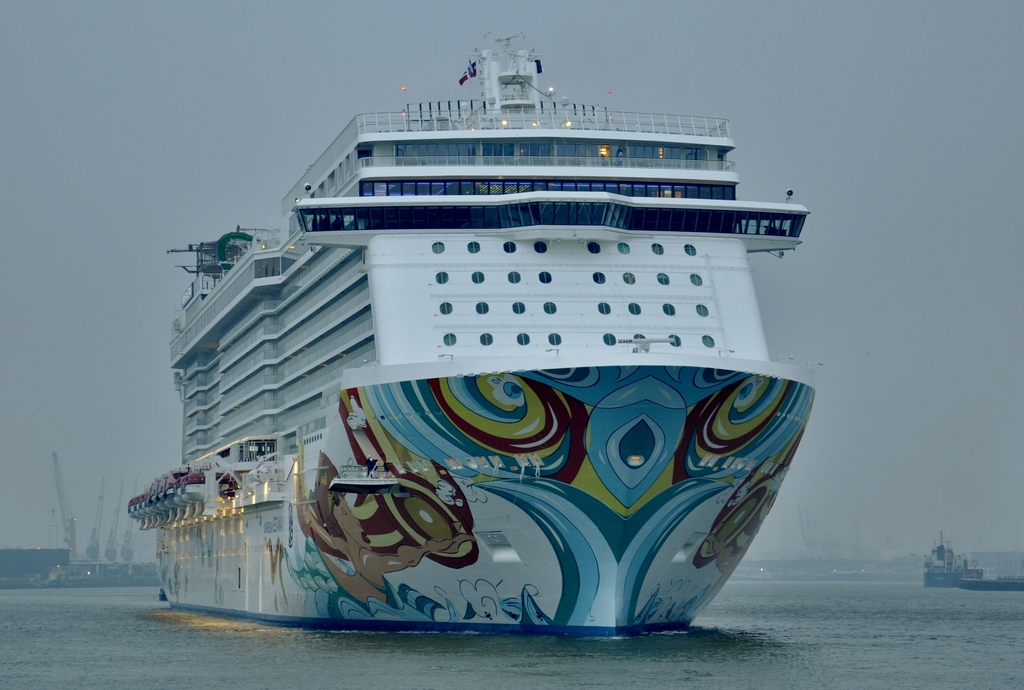 she will leave this evening with the ''Lucky few'' invited travel agents and others,return monday morning earlier as today and sail monday evening with paying guests.