Sitting here watching norwegian television and the programme about the swedish royal family and what they did during 2009.
Among the visits were a grand tour of a shipyard in Åbo and then we saw a glimpse of their transportation, the presidential yacht of Finnland "
Gullranda VIII
(Kultaranta VIII).
I thought it looked like some creation from Star Wars-movies, so I got curious as to what this yacht looked like.
Here she is, with a distinctly finish design...., the "Kultaranta VIII"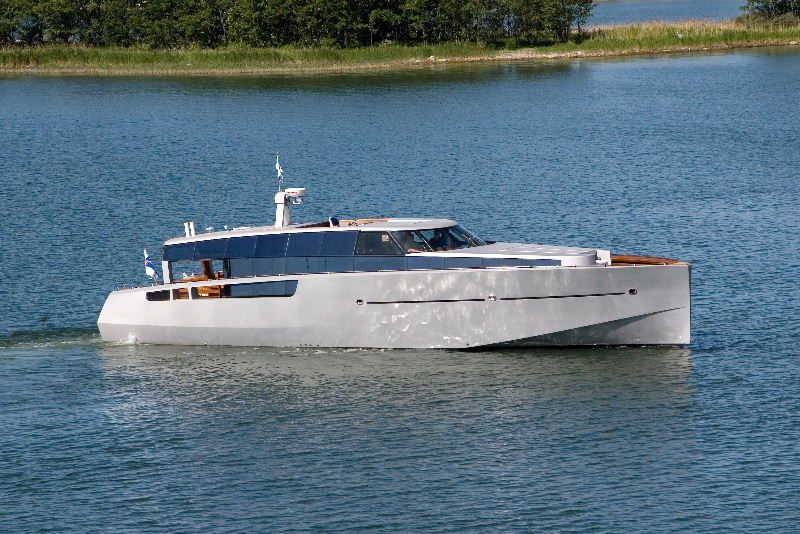 She's 19,3 meters long, 5,7 meters wide and has 435 BHP devided on 4 engines. She can take 18 passengers and has a crew of only 2 people. Her hull is aluminium.