Well ostafjells, I can be really shy and "wooden seagull" sometimes, but not among our CV family members.
Steve has already been requesting photos, so to keep you all happy while I get around to pictures of Trondheim, a day aboard Midnatsol, QM2 in Ålesund, and Tall ships in Kristiansand (plus my 365 "skyscapes" of course), here are the two photos from the CV Family Album you've all been waiting for!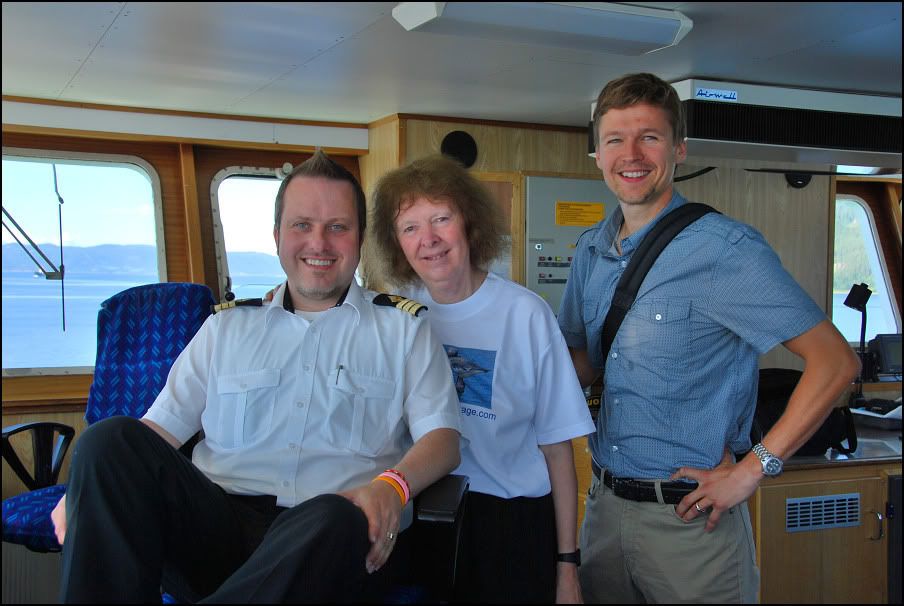 pakarang, Seagull, ostafjells.
Sterkoder, Seagull,
HurtigruteMartin.
PS – note Seagull's CaptainsVoyage T-shirt!