Yesterday I got my brand new MacBook Air. My five-years-old Dell Latitude D620 has served me well, but has started to play up slightly. So I decided to go with something else to see what the fuss is all about. The reasoning behind going for the 13" MacBook Air was that I felt the 11" was too small, as I still wanted a big-ish screen, but maximum portability as I will use it to take notes at lectures. I will also use it to do some photo editing in the "field"; Got Photoshop CS5 Extended (student version) for Christmas from my brother.
So far I have to say I like it very much, super light and fast with 256 GB SSD, 2,14 GHz chip, and 4 GB Ram. I'm also impressed by the multitouch surface, works really well...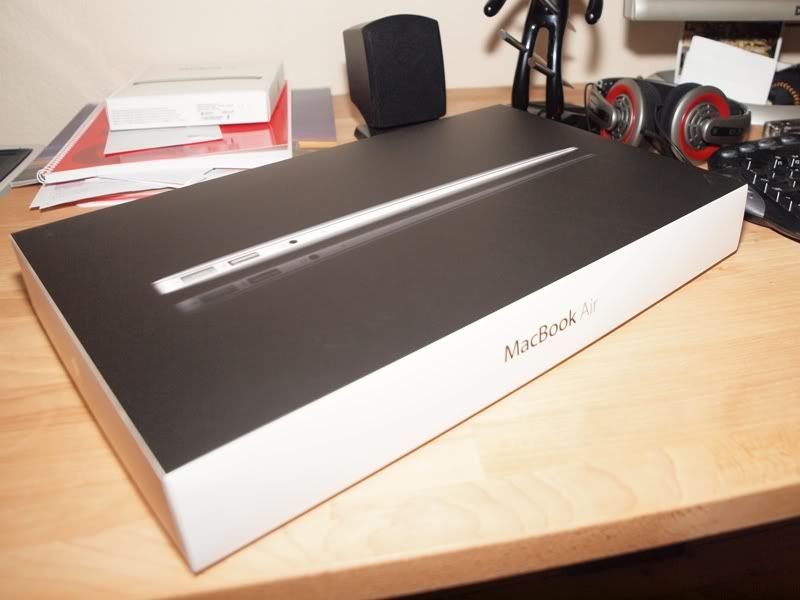 Yes, that's an iPhone on top of it, it's that thin...