Re: Photo Assignment: Gallery of sunrises and sunsets
they may go quick ombugge,but i see always a lot of red skies overthere,it must be beautiful to see those almost every eve
i agree with the others replies Paul,i specially like the ''purple'' one.
i went and hoped for a red sunrise with dew over the land and canal,
to late for that no red sun or dew on that time.
so i'll have to do it with this.
(the second morning with out long weekend morningsleep ruiend)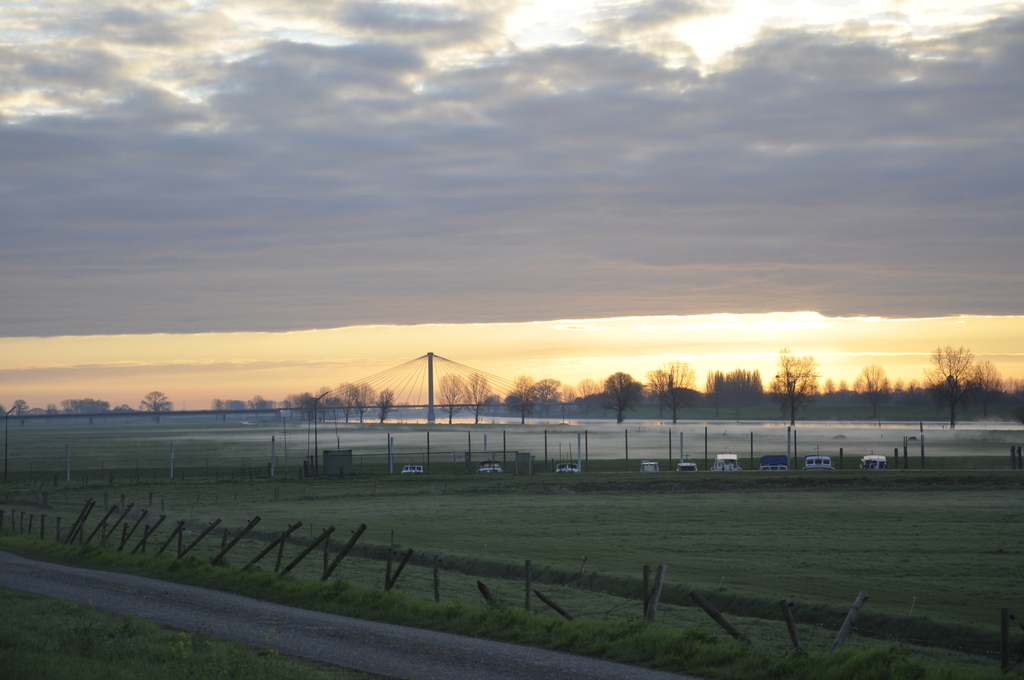 well ,a orange sky and a little dew,but not enough
sunrise over the ''bergsche maas''.