Starbucks then and now!
I am back…exactly one year later than
visiting this Starbucks
in Edinburgh's Old Town, and for the very same reason (recovering from the ascent of Arthur's Seat on May Day morning, though this year was more a fog/cloud experience).
The place has had a makeover.
This is a year ago…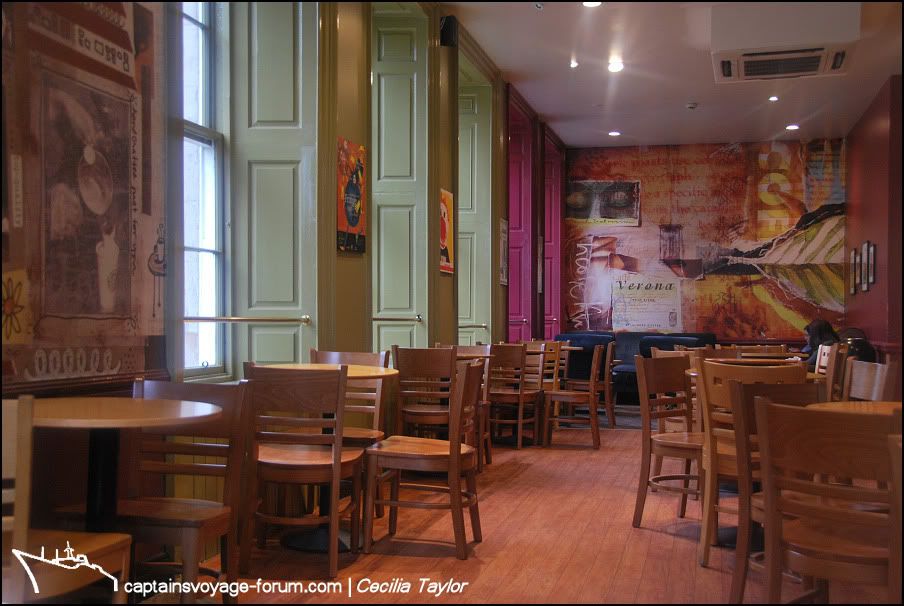 …and this is now: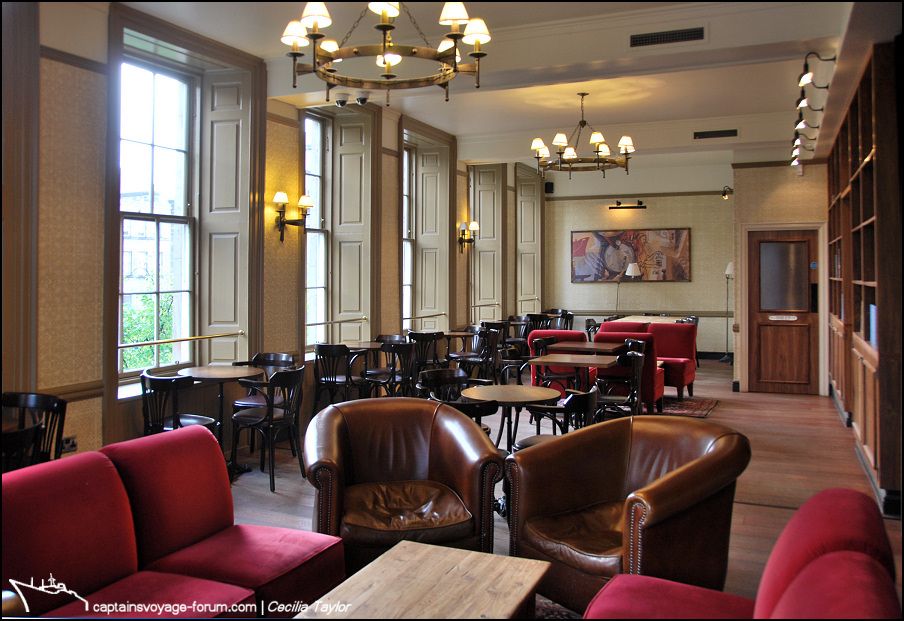 I can't really make up my mind about the new décor. Not so keen on the chandeliers which I suppose are meant to be sort of Scottish baronial. Liked the settees, and would probably like the painting on the far wall if I had got around to approaching and looking at it properly. Whilst preferring this to the Italian mural, I
really
miss the colours in the paintwork of the window recesses.
Due to the position I took the photos from, I don't know whether that door has changed…I don't like it now, but perhaps I didn't like it a year ago either, which could have been why I didn't include it in the photo!