Starbucks in Thailand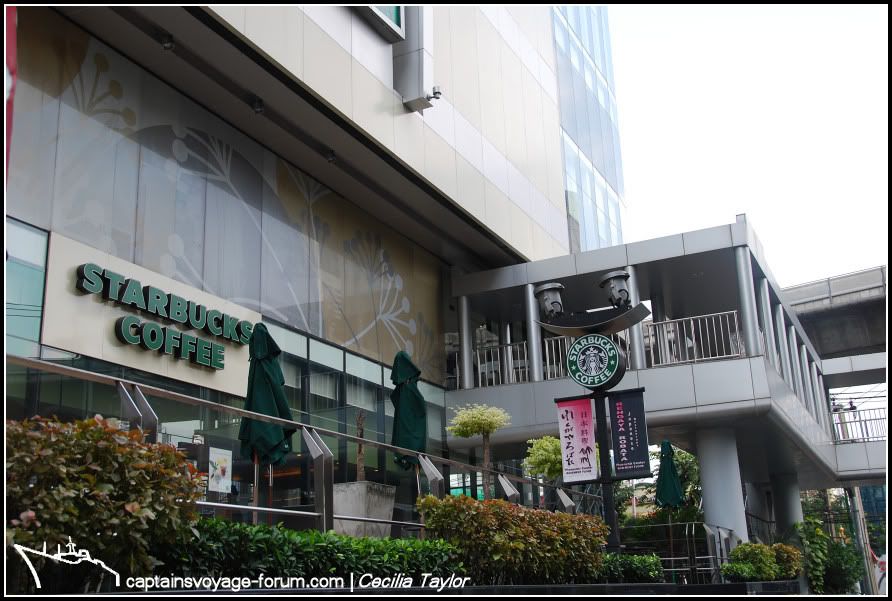 My local Starbucks in Bangkok! – in Sukhumvit, at the end of the road where my hotel was situated.
This Starbucks was on the main road Rama I on the BTS "Skytrain" route, past the Erawan shrine in the direction of Siam Square to judge from my sequence of photographs.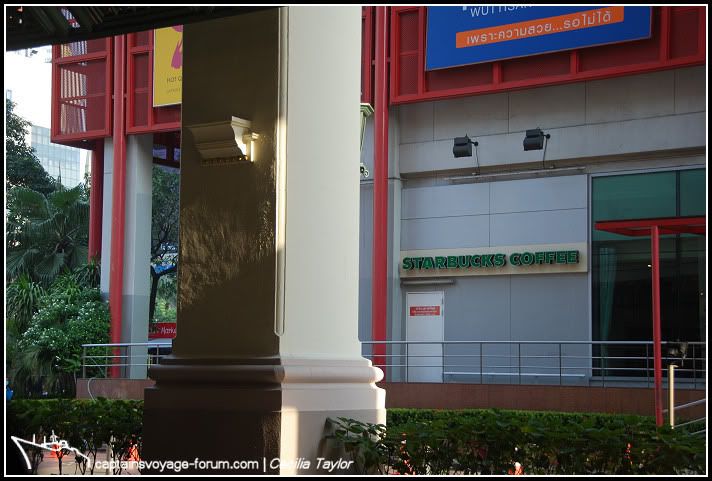 I saw this one and grabbed a photo while on a tour bus. We were picking up people from various hotels during the busy morning traffic, so the location is very vague. It appears to be just the side of the building, but I don't think it is a branch that features elsewhere in my collection– anyway I am going to include it in my Starbucks count!