Ones in a far far past,somewhere late 2013 i mailed Ivy (Wherrygirl) that we are thinking to visit Bun9ay for a weekend,
also that there was no need for excitement or jumping for joy,it was just a start of think to go there in 2014.
a thought became a plan,and the plan ends up into the trip.
easy as i am, i ask her to find us a place to sleep for 5 persons,and a few things that we wanted to see was
the sunken city (which we wouldend see anyway,because it was sunken), ruins,Churches/Cathedrals and the dutch pancake boat.
so that would keep Ivy bussy,she is our guide,we would just follow ,where ever she would take us.
first thing was try to get free for 5 persons Cornel and Marijke had already free,so we Henny,Wesley and i had to try to get those dates aswel.
luckly we maneged for al of us and the weekend would be,the first one of August.
hotel or B&B?
it became the B&B
which way to go?
by car for sure.
train or ferry?
train means France,so no way.
Harwich or Hull?
Harwich is nearer to Ivy so that would be the Stena then.
day or nightboat?
dayboat means arive late at the B&B,so nightboat.
but Friday at the nightboat is saterday in Bun9ay and we leave again on sunday,not much left of the weekend,
so it became a 4 days weekend,thursday on board of the ''stena britannia'' and back monday eve with the ''stena hollandia'',
4 hole days in England,East Anglia.
England still chills when they spoke over '' The weekend of the Dutch Invasion''.
when the date came closer and closer,i got more sorry that it was this weekend that we went over to England.
and this was the cause.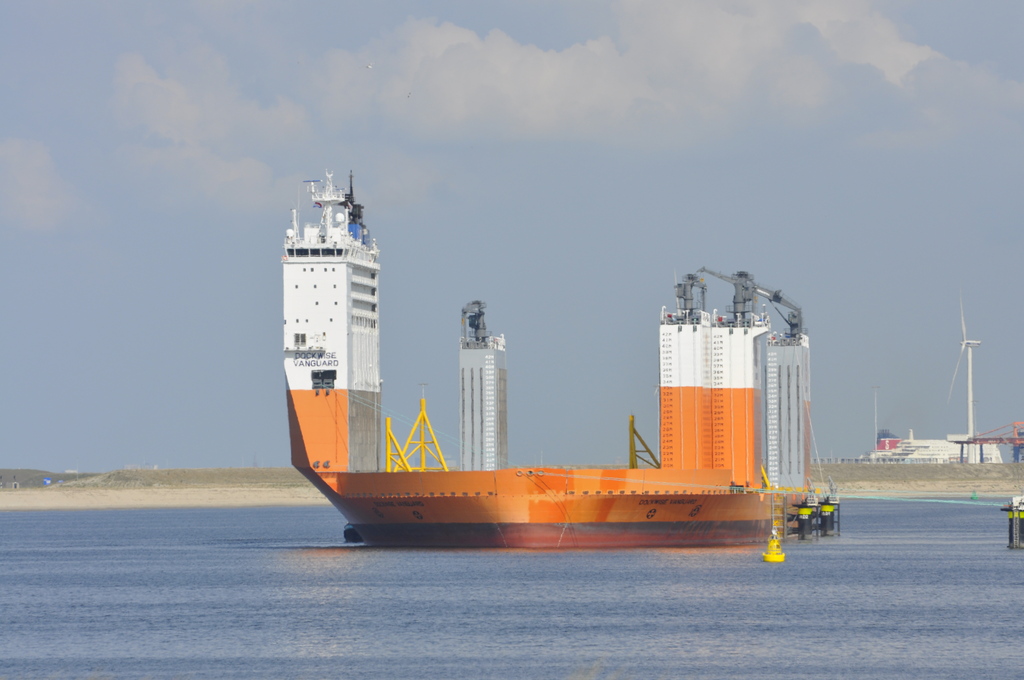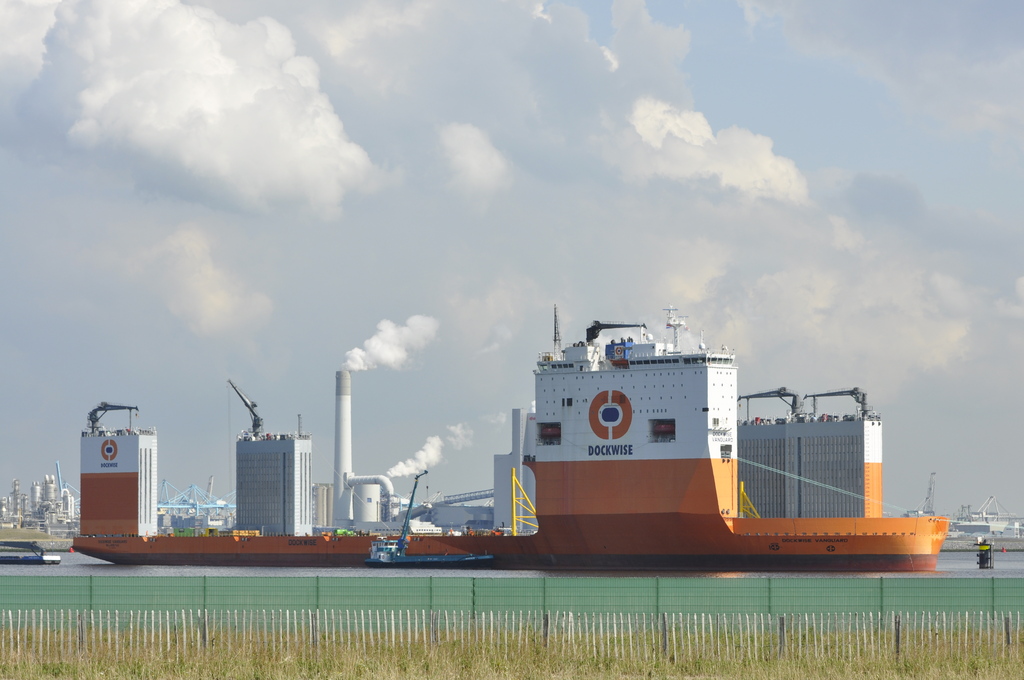 the ''dockwise vanguard'' ,her first time in Holland and she would be moored in the weekend at the cruise terminal,
and i was away that weekend.
but to late to cancel the trip.
the ''stena brittania'' is just arriving in Holland.(she is on the right of the ''vanquard'')
so instead of go to Hoek van Holland in the evening for boarding we drove in the afternoon so i could she her at the Maasvlakte 2 before we go on board.
we spend after that a few hours at the ''balcony of Europe'' a snackbar,fish and chips,imbiss, or whatever the name al over the world would be for a fastfood restaurant.
we wanted to go on board early so we could exploring the vessel.