not that i'm much into it,but i had to start somewhere. (though there are enough models i have to finish)
it's a model for myself and a simple one.
i bought 2 trucks with the same tanktrailer ,the best lloking trailer i keep it like it is,the other one i use for the model i want.
the truck ,i have nothing for at the moment goes to the pile of leftovers
i will be a fantasiemodel, never build by the factory, and i wanted to use that black chassis in the background for the tandemaxles, but they have airsupension, which wassn't there yet that time.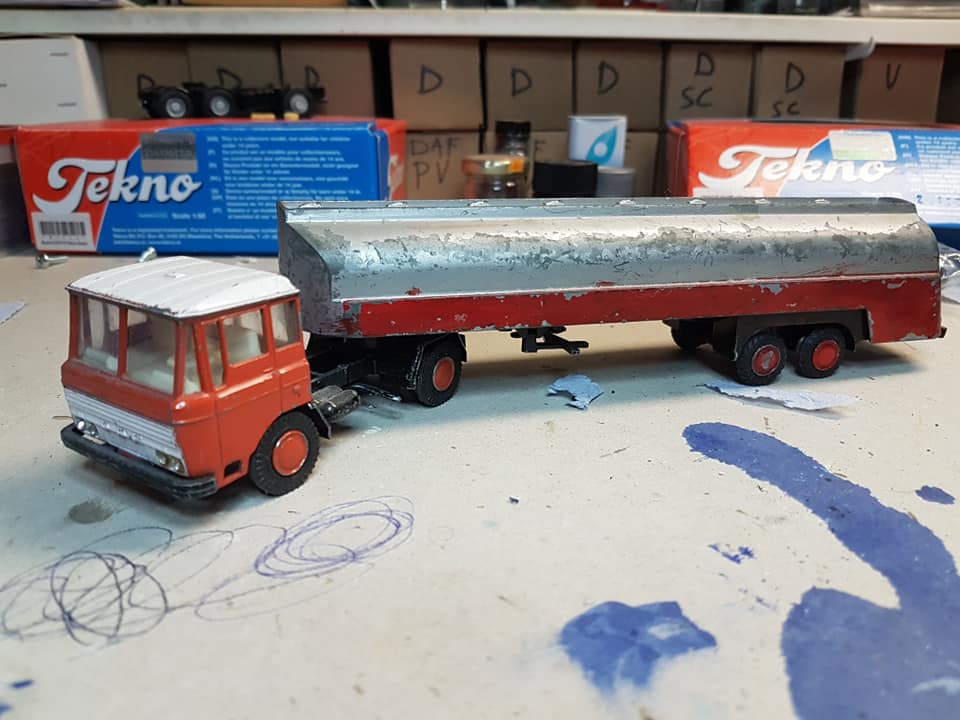 removed the rims, there will be nicer ones replaced (better looking).
also the landinglegs will be replaced, don't know what to do with the kingpin.
in the paintremover, just like the paint, there used to better stuff in the past ,damn envirements rules.