the boxtrailer that comes behind a old truck i drove.
the rear bumper was broken,so made a repair with plastic, but broke very fast, bought some copper and make one of that
i lost the landinglegs, take them from another trailer i got (the same model) but then again when i need that trailer i got the same problem.
so take another one and make it so it fits, and also some repair work.
removed the last paint on some parts and placed a dieseltank under it, it wil be a reefer trailer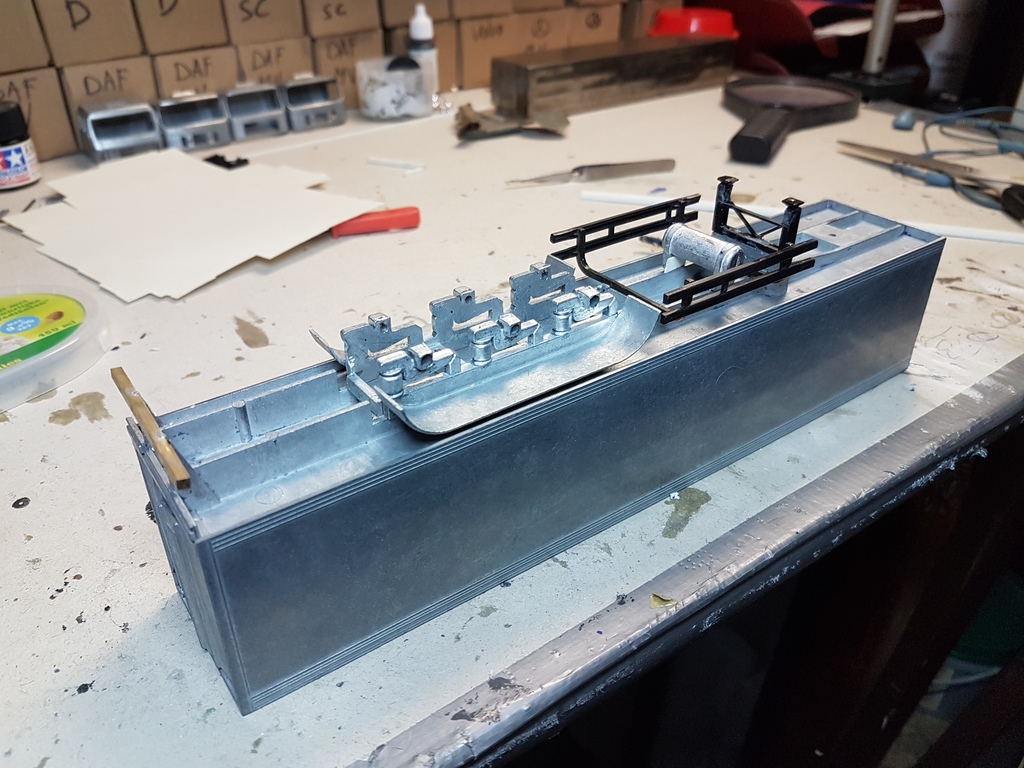 the trailer cover which i removed the paint of but still some left picked that also out to remove the left paint, but the cover was completly rusted.
so sand that al the way that al the paint and rust is away