Re: Any model vehicle collectors out there?
some parts
differend types of rims,chrome rims,differend type's of tyres,bumper lightbars,bullbars,overnightairco,mudshields,diffe rend types of lights,parts for bycecle protection,lots and lots of airhorns,old school type toolboxes,thong's,chrome wheel covers with truckname.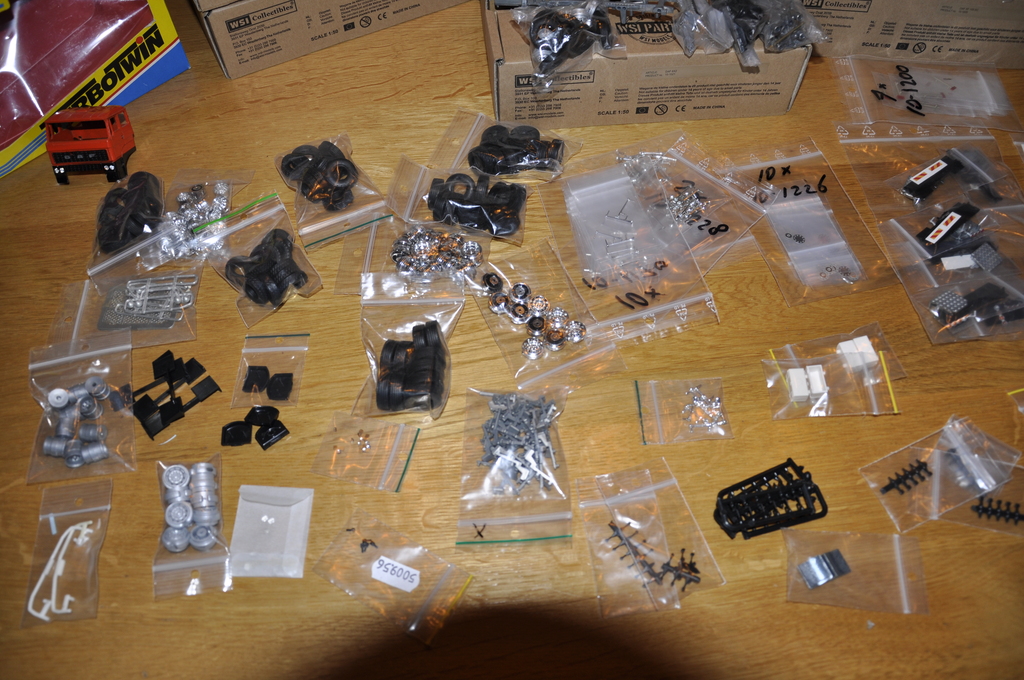 more parts,
backbumpers,broom's,more lights,chassiscovering's,stickers and parts for sidebarlights,differend type of toplights in 2 colors and orange sidelights.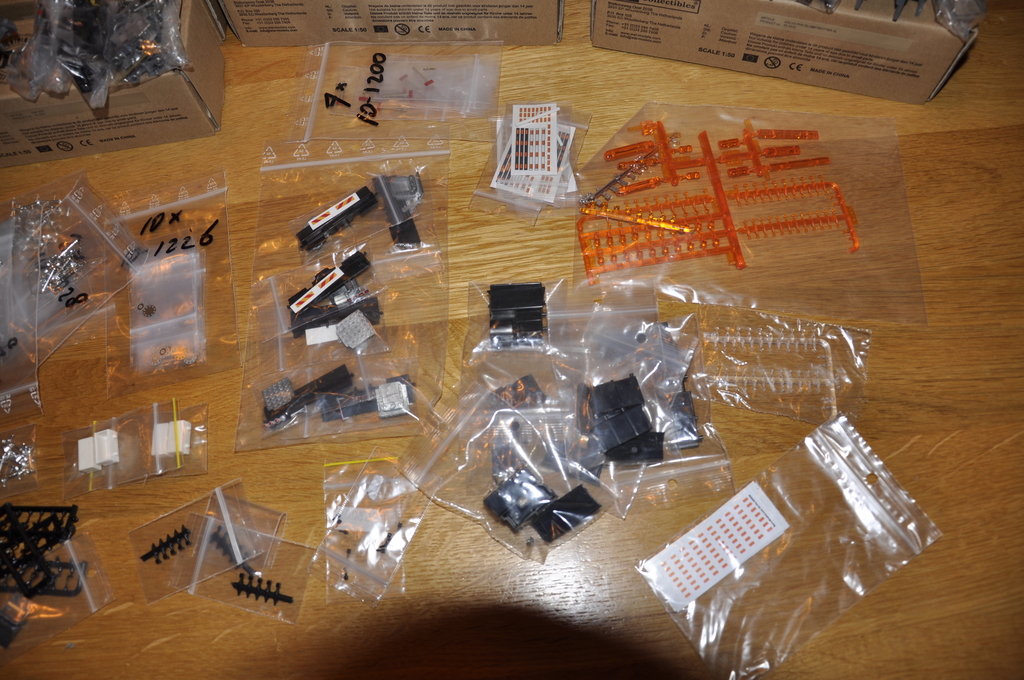 considering what lays here and that i missed 1 volvocab box and 5 containers + chassis kits and that there no decals yet,
there is only 1 quistion:
WHEN WILL I LEARN.