you see.i Always look good,even with a mug in front of me.
above the mirror there is a handle and a storage place,just use it for little stuff like little pots with screws etcetc,an dalso the wires for the tv are in there.
the verticle strip is the holder for the tv scren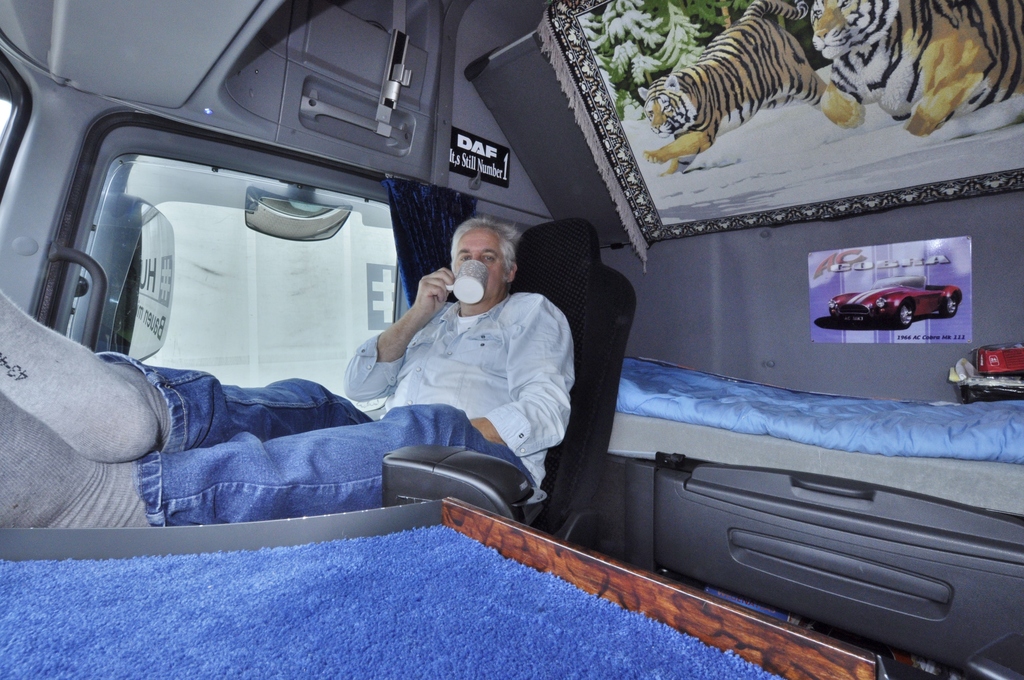 the carpet,or of what Dane thought,a painting of the tigers is placed on the underside of the second bed,the topbed.
unlock it and the bed will hang on the straps