beside the cb and toll collect there is a storage place for papers.i use it for jobs which are finished and info papers.
beside that there is a cd holder.
in the closet above the microwave,mugs coffee pads,and canned fish. (herring in tomatosauce,before anyone would ask)
they have to make a gap in the grey panel to fit the microwave.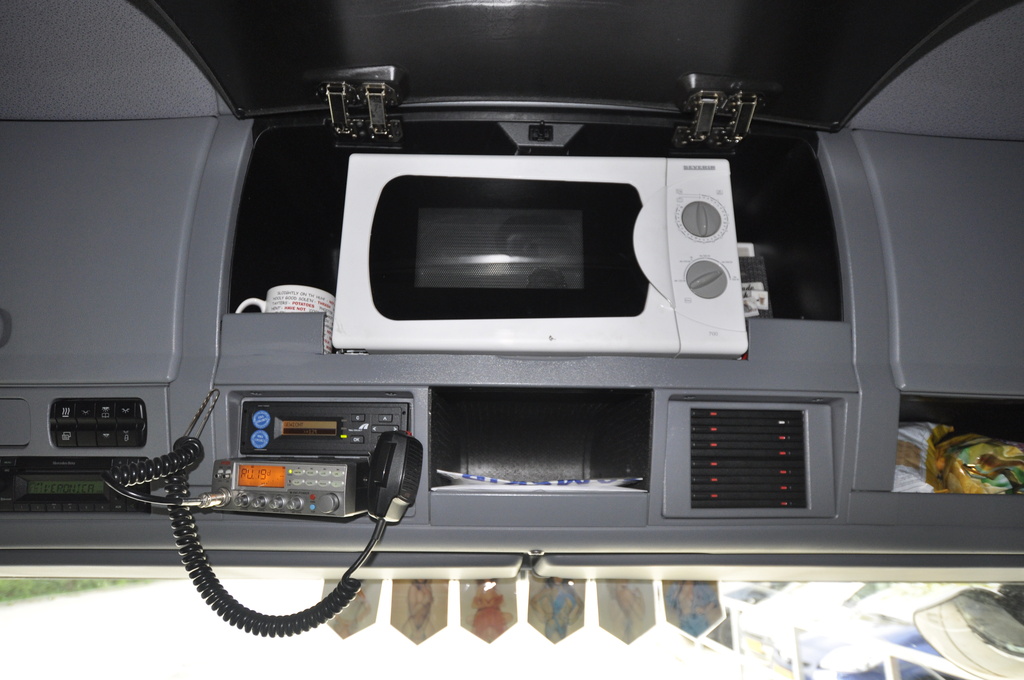 on the right side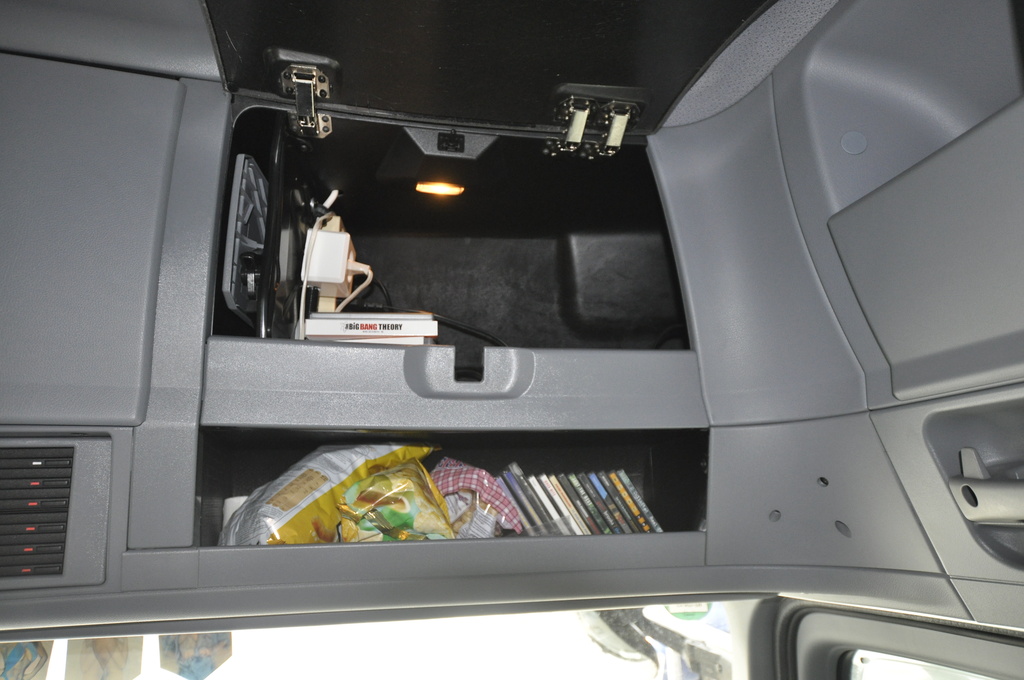 lowest storage
some chips and the cd boxes
in the closet the playstation for playing dvd's and the boxes of them,nothing more.
i want to make an extra floor in it,so i can place the ps2 higher,and i can use the place under it
on the left side between the wall there is a mirror,never use it.
i know, i Always look good.