another one with a Mercedes Benz in the song.
we cal them her for short a Benz,but as you know,i call him a ''neckermann''.
here stands the Neckermann,aka Mercedes Benz,aka Menz,aka Benz,aka Merc,Mercedes,but here also as Highway Cruiser,
near the container terminal at the Delta,loaded with 4 flatracks.
when we load those flats we rise up the front and back side,and can be handeld as a normal container on the terminals.
but you can load these with everything that is bigger as in lenght,wide or hight as the normal container.
these are about 4 to 5 tons a piece .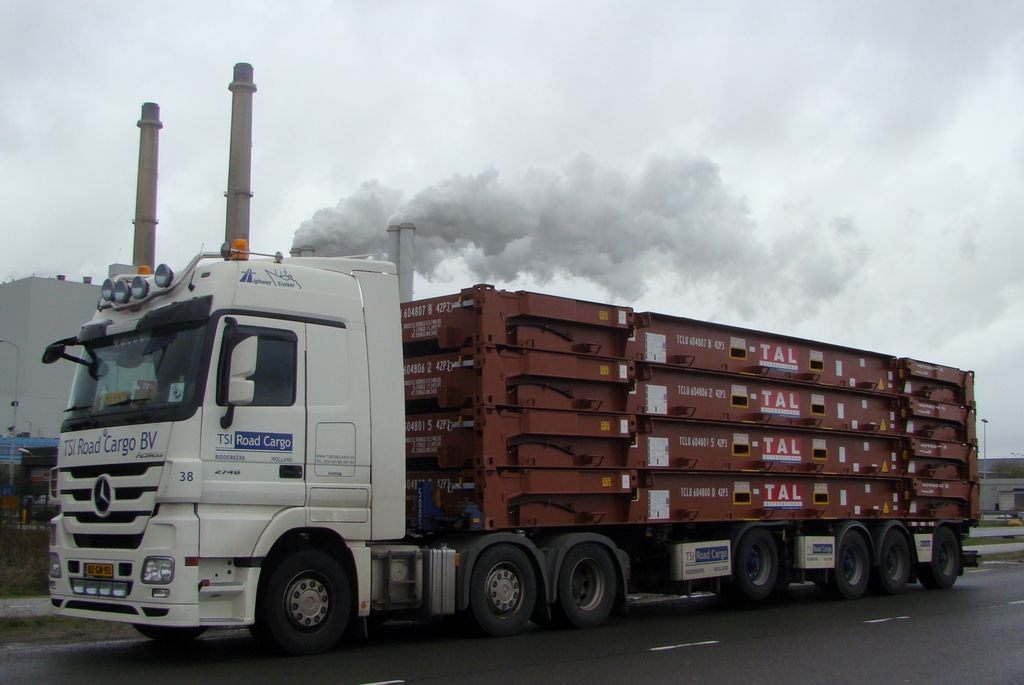 such a great vieuw,verticle exhaust behind the cab