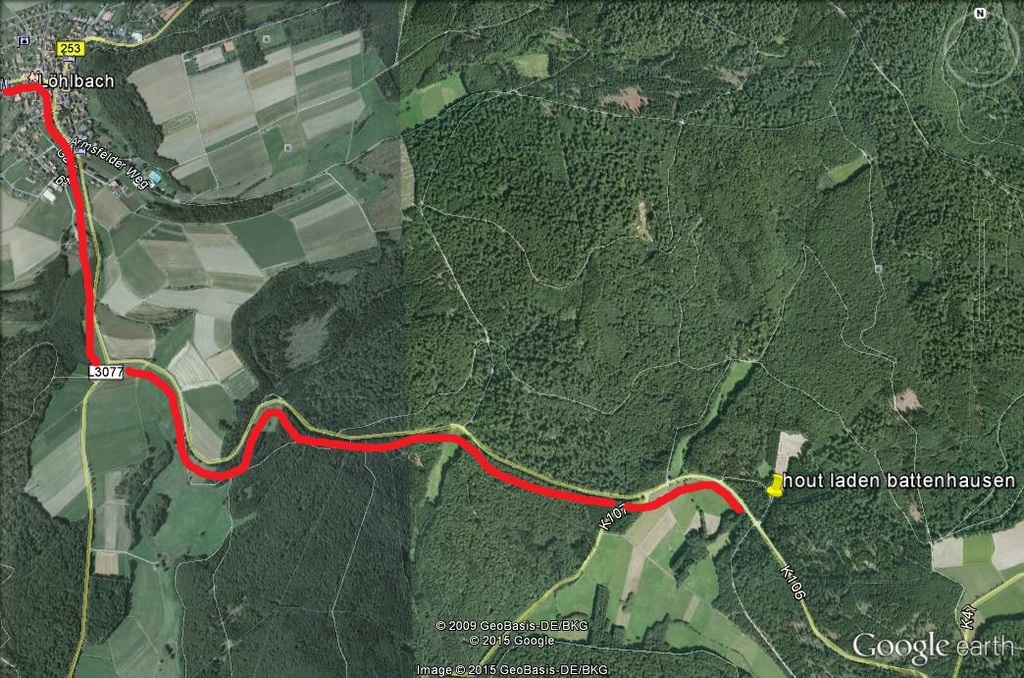 and when i arrived at 2,05am at the end of the red line (image above) there was a flassing light comming out of the forrest,2 collegeus where already standing there,they arrived about 10 minutes before me.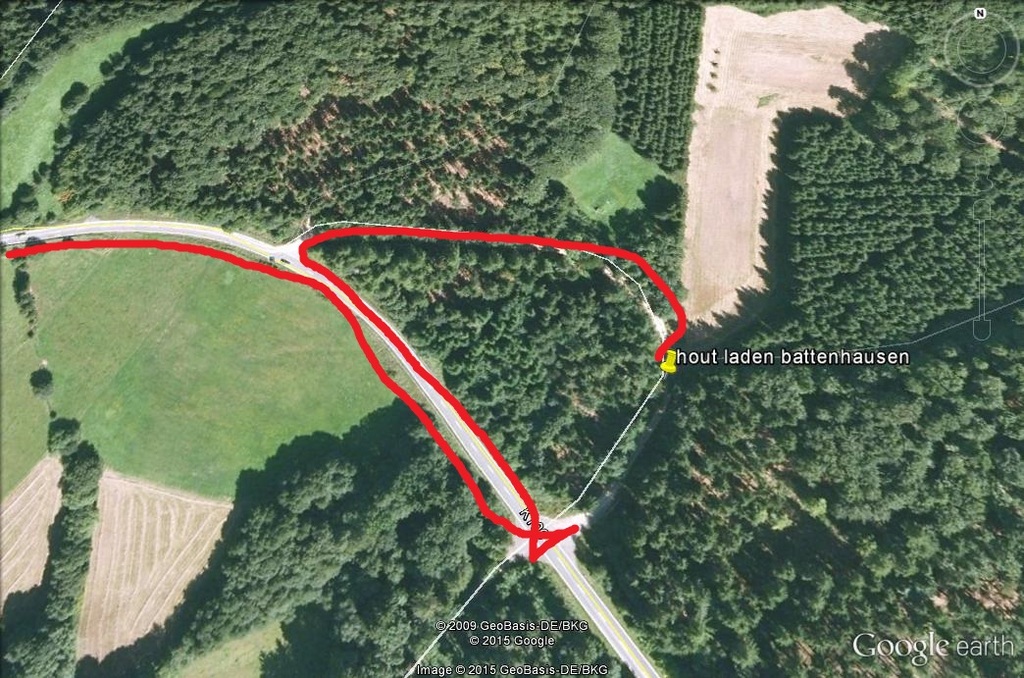 but when drove into the path,we standing head to head,and couldn't pass there,so in reverse back onto the street,a few hundred meters back an onto the path to the pin.
and walked to them ,were we where sitting till 3,00am before we went to bed.
(in our own cabs)
but i finally could use all the lights on the HC for longer times,hardly any traffic on those roads and that time.