Historic Military Vehicles Association, the Møre and Romsdal County dept. had its seson 2017 opening yesterday at the shopping mall area near the Kristiansund airport.
I was assigned the responsibility for the meeting, so the first thing I did was to get a friend to contact the estate owner to get permission for use of the area. Then I mede a call to the God of Weather to make sure we had sunshine and blue skies
We started to gather at around 10 AM
Same procedure as last year...., the flagpole strut ropes in a big endless knot. But with the help of eight hands, the knot broke in minutes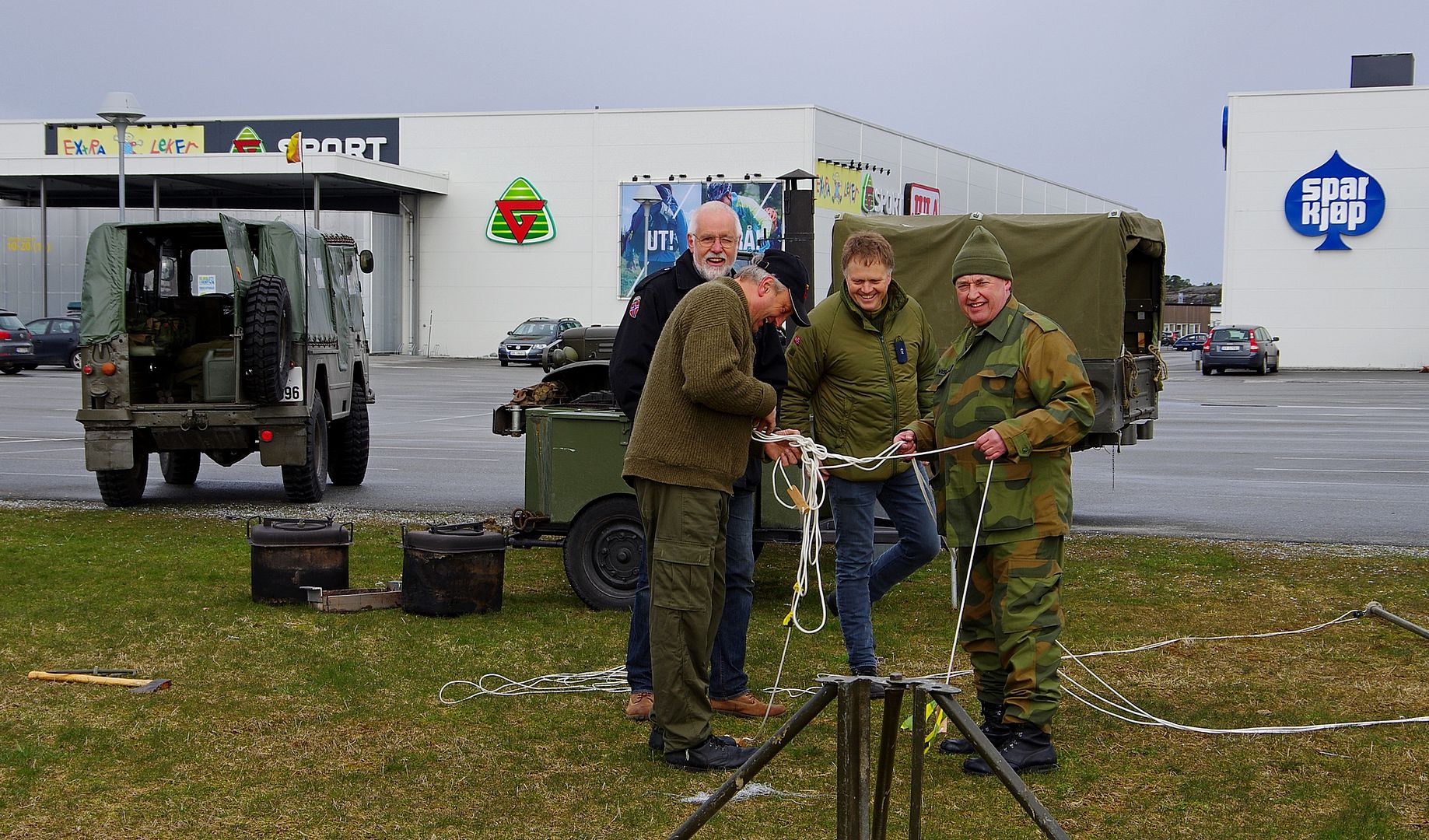 Some use their military vehicle to teach their son to drive
We have a field kitchen where we make coffee, soup and at the same time can fire up a grill.
The field kitchen is operational with fire wood, so it generate some radiant heat
Then the clouds broke and we got the blue skies we wanted