i drove 2,5 kilometer to a parking place and after decouppling the rear part of the chassis about 27 tons less weight i could lift that axle.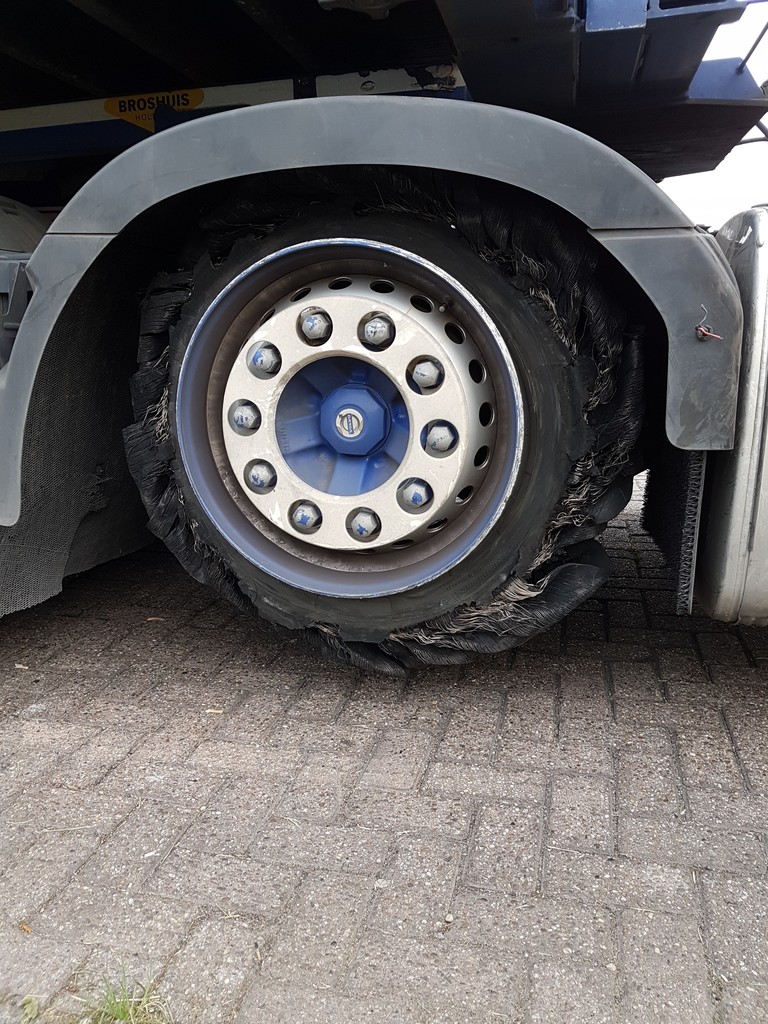 the darn thing was it's lowerts itself above 40 km/h.
still had another 35 km to go.
place a strech belt around the axle and chassis to keep it up that way.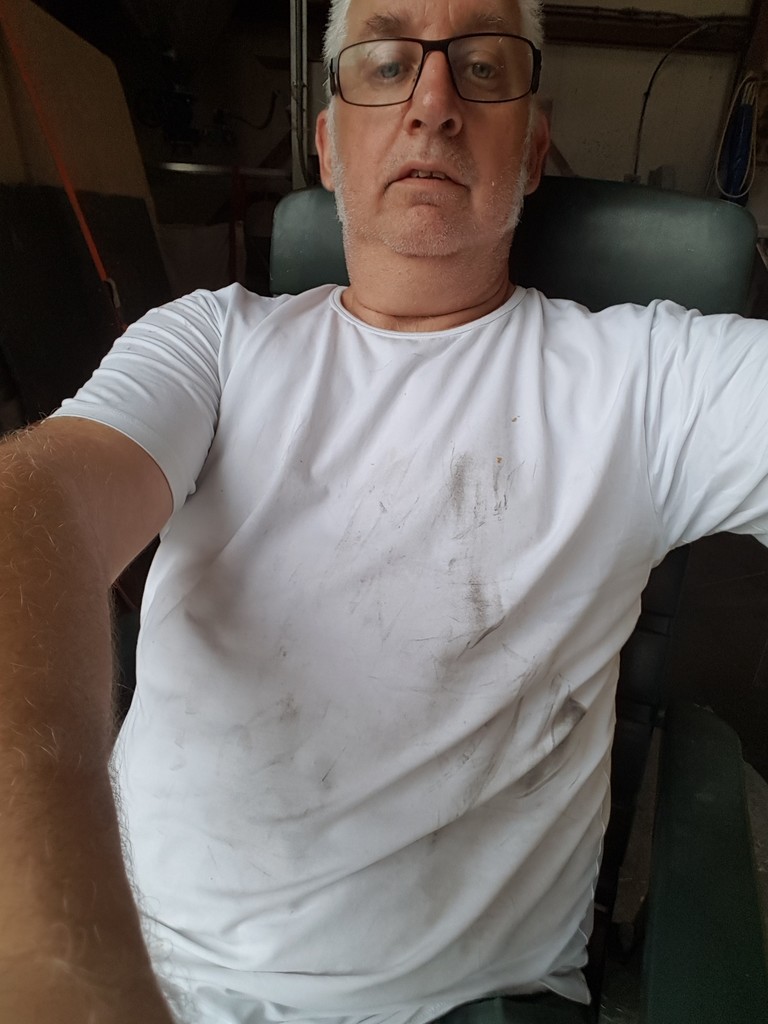 ( i'm not that great in selfies, i had this shirt clean on that morning, someone will be mad when i get home. but this you got crawling over and under a truck to place the strech belt)
and i could drive again,all in all it takes me 1.5 hour extra. drop the chassis there and went back for the rear part. by the time i was back they discharge the 20 tons of marple plates couppled everything together and they discharged the second container.
back to Rotterdam drop the containers ,drop the truck at the company yard and went home.
had a week of ,to work on the new HC