the inside of that that ....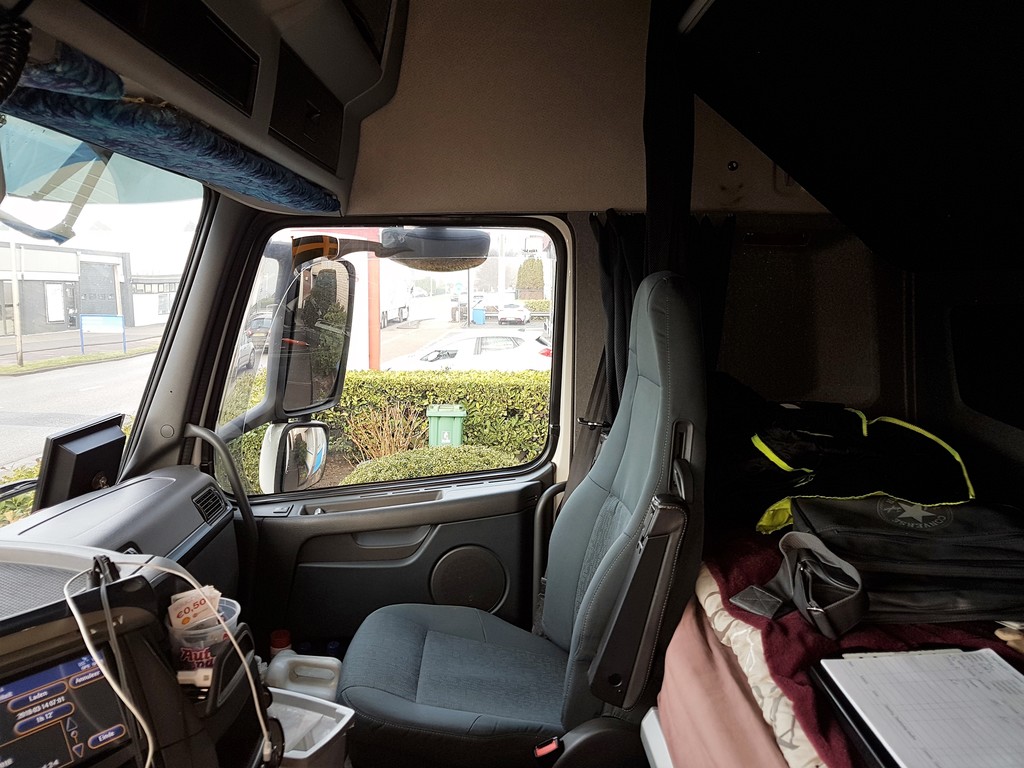 the steering wheel is here in it's upright position.
compared with many other trucks that that have choosen for not a fast sink down chair,but a steeringwheel push away system.
when i want out i pressed a button on the chair so the seat sinks down fast to make it easy to get out.
that that did choose for a push away system to make room for get out.