Dear Captain Lookchin Bear,
My name is Discovery Bear (nickname "Disco" ). I wasn't in Scotland when you came to visit, but I am a BIG fan of this special thread you have here on CVF and love to read and look at the pictures over and over again.
Your Auntie C is helping me write to say "Thank You". She says you are an inspiring role model for a shy bear like me. It is a really hard time for me just now because no one seems to know for sure what is happening to my ship
MV Discovery
and some people say "may be scrapped". I miss my life at sea, but I would be really worried and frightened if I was still aboard as I am not as brave a bear as you.
Your Auntie C has been SOOOOO kind and comforting to me. She took me to Leith to see my ship for the last visit there, and she was right that it would make me feel less depressed because it was such a lovely day.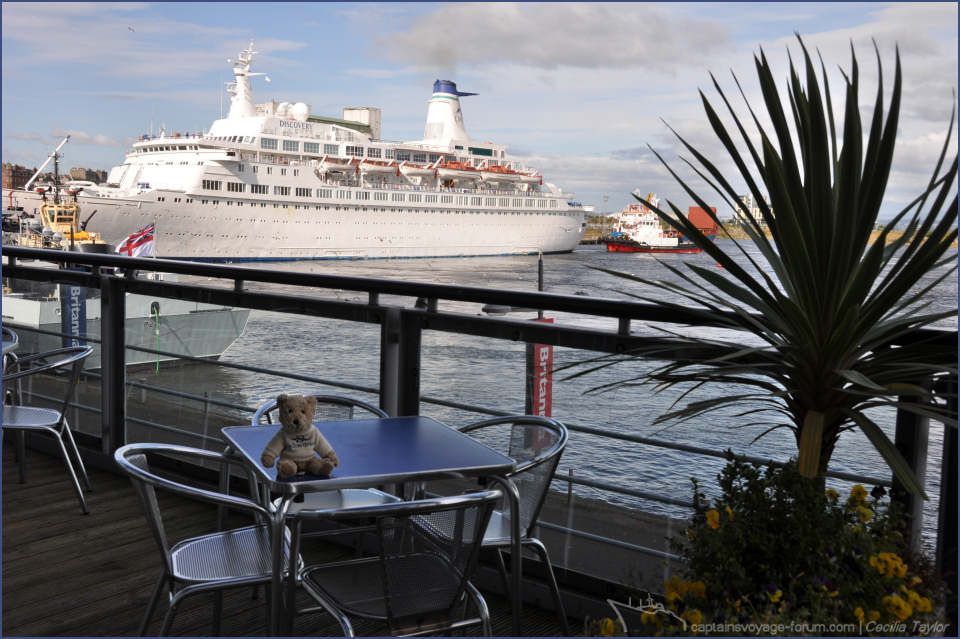 Here is a photo of me at Ocean Terminal café terrace and look Lookchin, see how BEAUTIFUL my ship looked!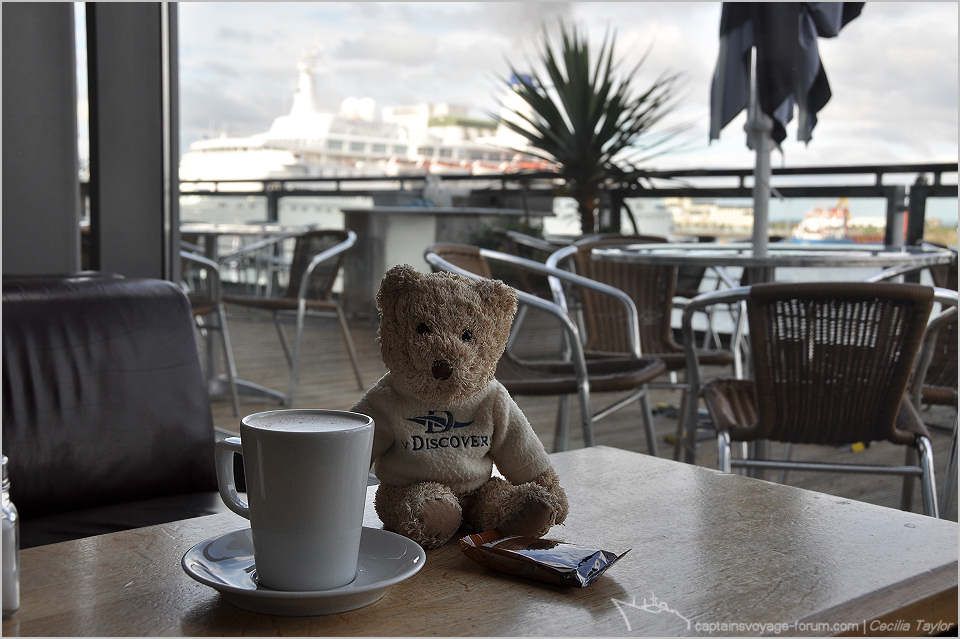 It was a bit windy so your Auntie C said we should go inside before we were blown away. I didn't mind going inside because I could still see my ship AND she bought me a comforting hot chocolaty-coffee drink and biscuits!
[EDIT from Seagull - actually I said before HE was blown away!]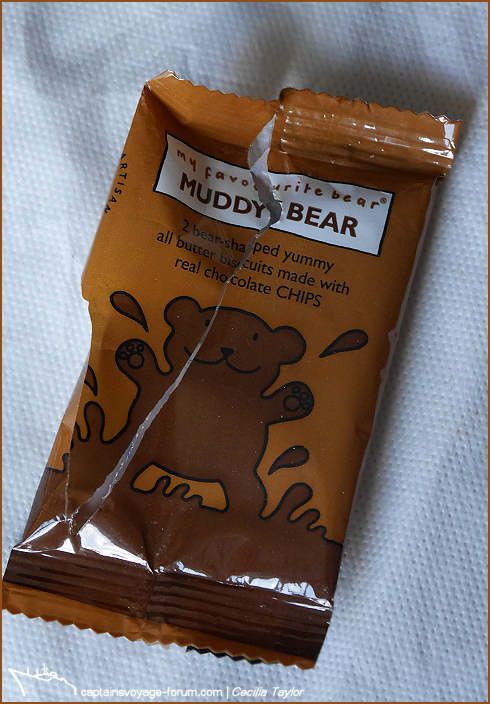 If I can come here sometimes to see the ships it might not be so bad to be a shore bear after all. I can see that bears like me are obviously welcome here because there are special yummy biscuits. You probably didn't know about these biscuits because Captain and Officer Bears like you get scones with jam and cream on the Royal Yacht Britannia.
I must have mumbled something about this because your Auntie C said that although there was not time for afternoon tea she would take me on a
quick
visit to Britannia so I could get a view of my ship from the bridge! Here is the special photo taken there! SOOOOO proud and happy.
Love from Disco xx