We don't have to make our own breakfast though. We get that in the students' restaurant.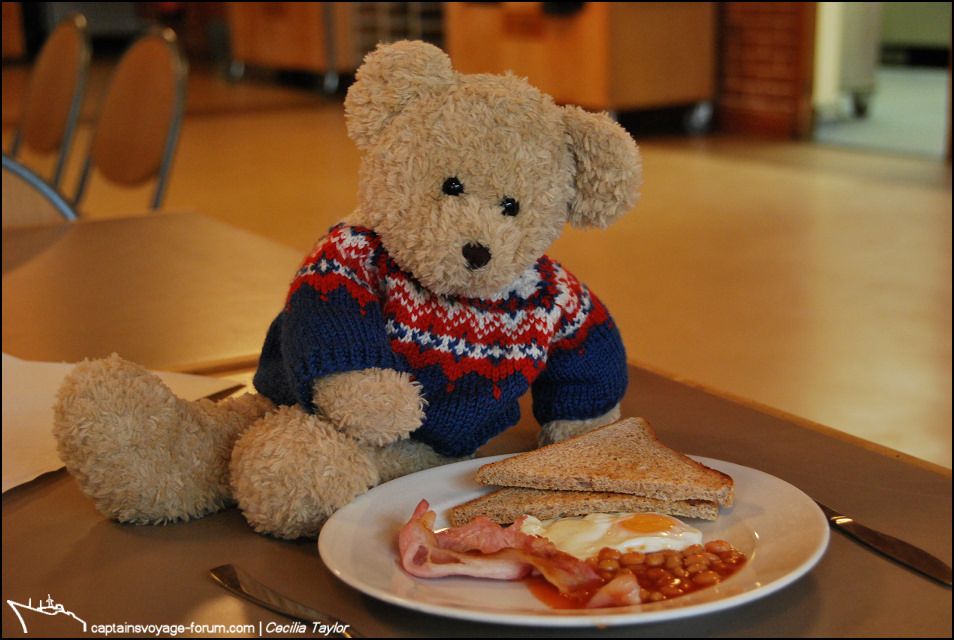 As I was in England, I was very keen to eat an English Breakfast. This is not what's called a Full English Breakfast, but just a small selection. Some people had very large platefuls of absolutely everything. I suppose that is why the restaurant is situated a long way from our rooms, so that you have a long walk and don't put on too much weight from eating so much.
I didn't get my photo taken at the field station visit - I wanted a photo of me next to the rain gauges, but it had started to rain and Aunt C insisted I kept dry in her rucksack. Just how ironic is that!