I do not know why but I LOVE longtail boats. It must be the idea of a simple wooden hull with a big old engine stuck on the back with nothing fancier than a long, straight shaft.
In case anyone doesn't know I was on a cruise that spent two days in Bangkok. As usual I was up early and out looking for ships as we sailed up river. This was my first longtail. You could hear him coming long before he came into clear view. I assume coming back from a fishing trip with a round basket in the middle and one lone light on top of the engine. Unfortunately while in Bangkok I did not get up close to other boats like this one. I really wanted to get a close up look at the bow.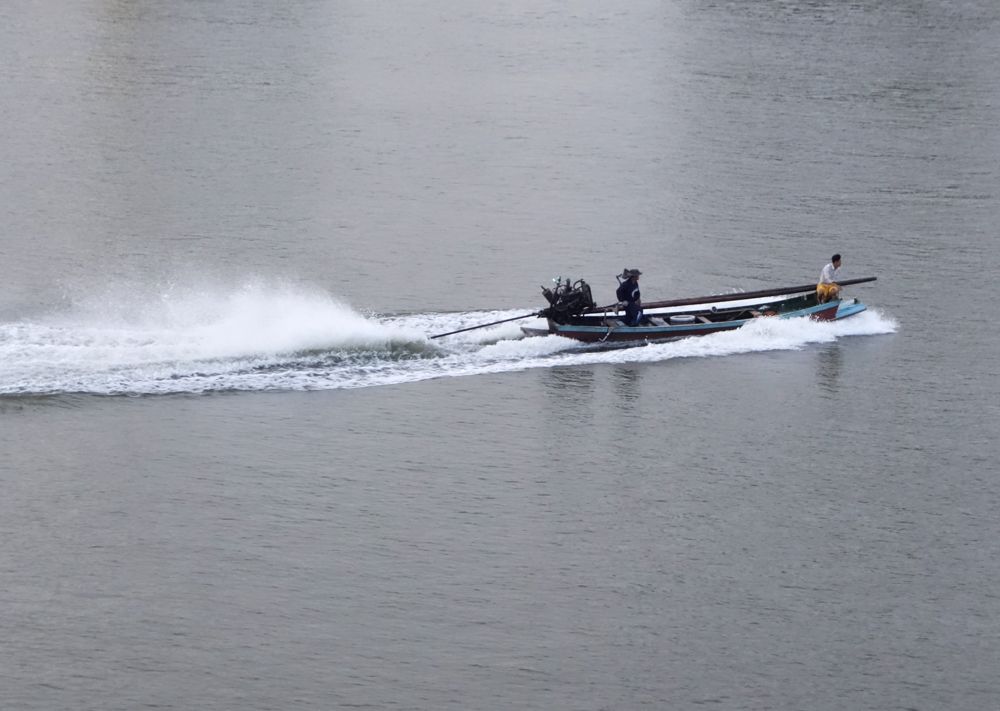 In addition to the first this is one of the few "real" non tourist longtail boats I saw. We had a guide one day and I asked about the boats. Apparently everyone drives cars and scooters so the boats are mostly for tourists these days. Apparently some of the tourist boats will ferry locals early in the morning and late in the evening but other than that these cool boats are just for our tourist benefit.
This was our boat coming in to pick my wife and I up for our "tourist" ride.