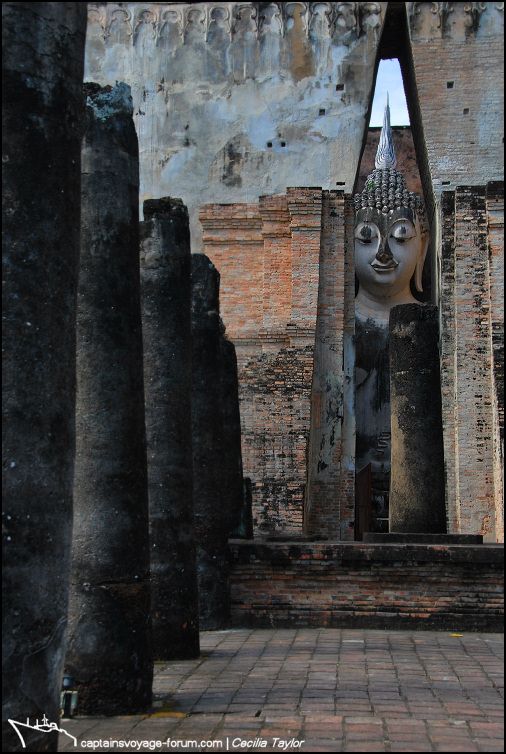 The remains of the temple building –the Mondop –is now roofless and open to the sky, and so as one approaches, the Buddha image is clearly visible within.
A palpable presence beyond that long slit-shaped entrance.
You feel drawn towards it, and as you get closer it is as if it focuses your mind, and you loose all sense of scale and of your wider surroundings.