As you may have noticed I have been rather obsessed recently with the details of routes that ships take on leaving Bodø! Here I took a photo taken from a fantastic viewing point at the end of the mole, showing the entrance to Nyholmsundet.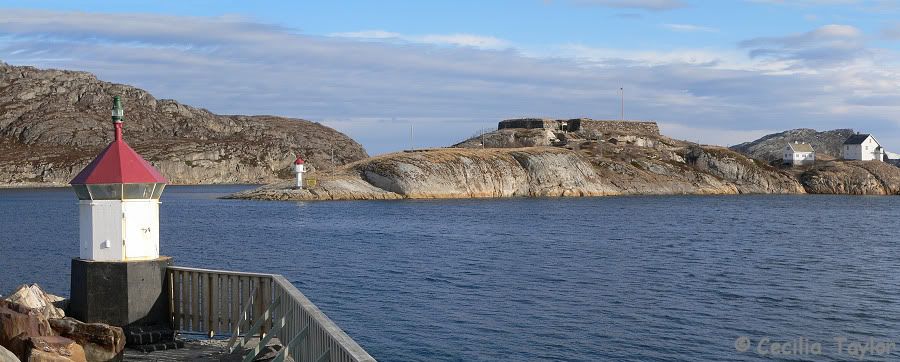 Nice view of
Salten
swinging round into the channel. This was actually taken from the deck of
Nordstjernen
- she was about to follow through the channel . . .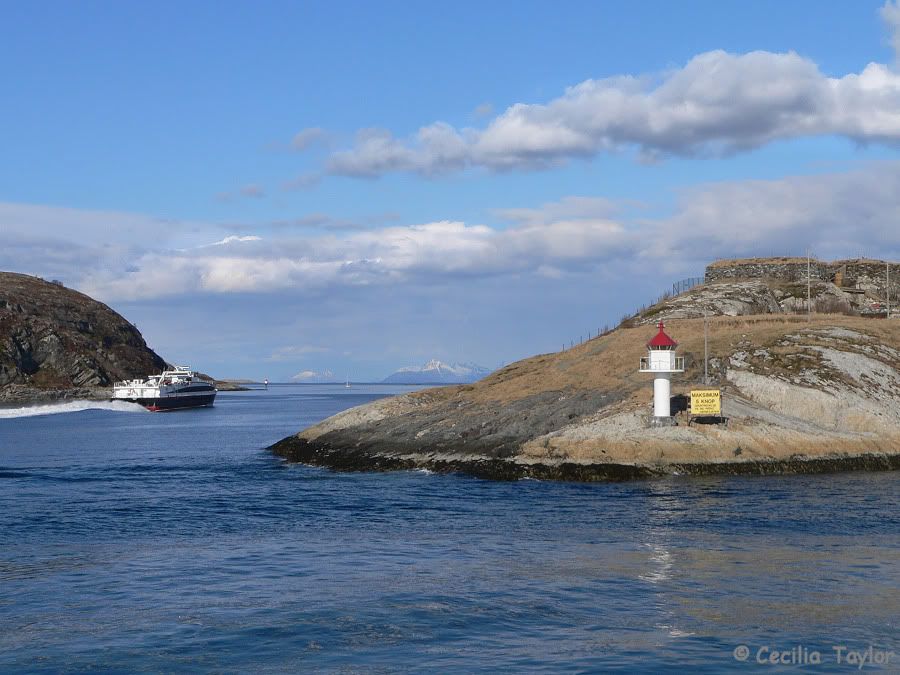 . . . and this was the moment that
Nordstjernen
was turning, ready to follow
Salten
.
I have a lot of nice photos of Bodø from that trip (including ones of the Aviation museum) and intend to post them here from time to time, but for now:-
Seagull(s) in Bodø!!