Today I was supposed to attend a veteran tractor and car meeting at Drage farm, Aspøy in Tingvoll municipality.
Upon arrival, I spotted tenfolds of old rusty tractors, a couple of old veteran cars barely polished and an old bus.
Did I make a stop...? Nope.
Desided to spend the day driving around in Nordmøre shire, and since I was in Aspa, here's my first image showing Eide in the distance towards west.
Then I drove towards Tingvoll, and here's an image taken from the new road towards south. During my photography today, there were almost always straight on light from the sun.
On my way to Tingvoll (y'all have to Google here, because I don't feel like making a map), I drove the old road via Gyl, and here's the remains of the old car ferry dock Sandvika at Gyl. The ferry crossed over to Flemma in Gjemnes, it was operated by the boat "Von" which took two cars and a number of passengers.
The route was operated from 1928 to 1934.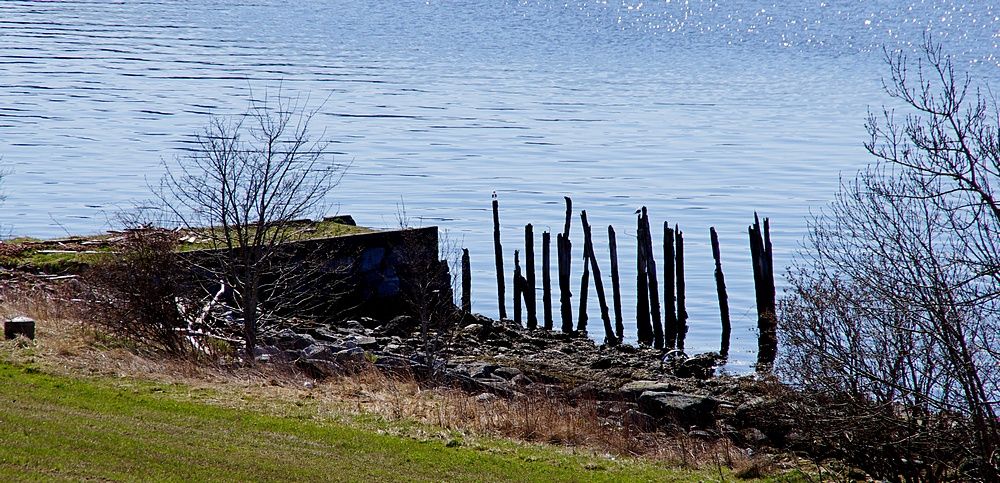 The view from Gyl towards south and in the Tingvollfjord looks like this
After Gyl, I drove 3-4 km and stopped at a resting place to picture Reinsfjell from "the reverse side" (I suppose you are familiar with the view of this mountain from the Kristiansund side, in other threads).