Went to Surnadal between Kristiansund and Trondheim this week-end for a meeting.
In a break Saturday, I drove around and took some pictures.
Then a few more driving home today via ferry between Kvanne and Røkkum, and some amazing pictures from a small place called Meisingset close to Tingvoll.
Here's melting ice along the road past the old Surnadalsøra
Standing iceacles in b/w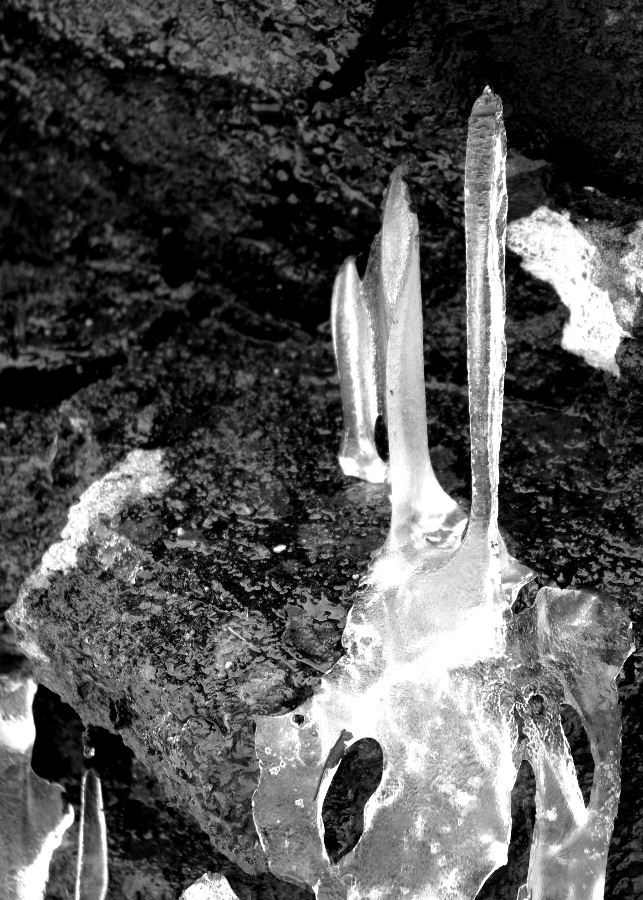 Ice broke loose further upstream the river Surna, beached near the river outlet
The old Surnadalsøra downstream (this is the river Surna outlet)
Same place upstream
In Surnadalsøra they also have an old firestation. Still in use, but a new one is being erected closer to todays Surnadal
Special architecture, as the hole building is curved. The old alarm siren can be seen high up on the wall...