Re: Walking Bjerkestrand (Kristiansund/Frei)
A weatherbeaten and twisted branch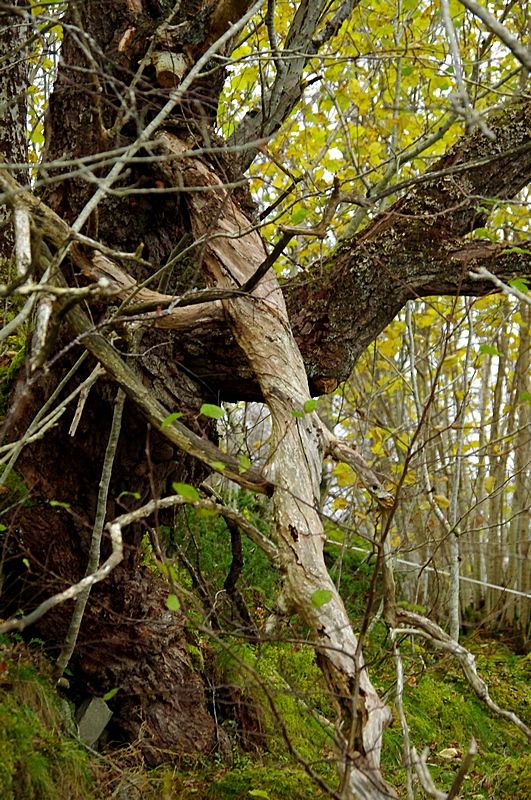 As I jumped over a hole in the rock, I spotted beautiful colours under me. Had to turn back, and this was the result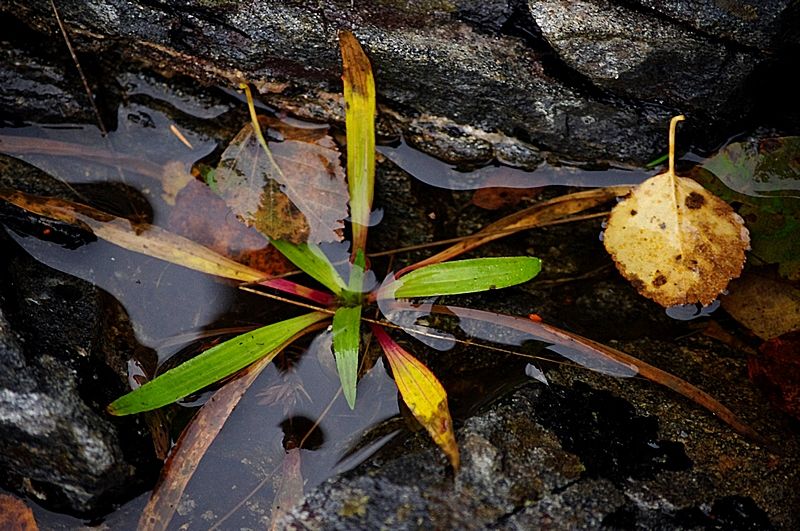 You have an idea about what happens when you pour concrete in a plastic bag, and remove the plastic after the concrete has cured...?
Nice, isn't it? Kind of art in my view.
A dying mushroom by those boathouses.
A small roing boat pulled ashore. This one looks like something my grandpa could've built after drawings he found in his old Popular Mechanics.
Looks like this little dinghy is made out of waterproof plywood and it reminds me of my childhood years at Aspøya
One of the few autumn coloured trees at Bjerkestrand this year. The reason why most of the forests are not so colourful in Norway now as previous years, are due to a 'brunsopp' (in norwegian) brown fungus.
This again is initiated by a very wet summer.