Re: Walking Bjerkestrand (Kristiansund/Frei)
Not quite Bjerkestrand, but on the same side of the island and only 4 km from my home is Rastarkalv.
This is the place where Håkon Den Gode (Haakon The Good) and Egil Ullserk and his men battled over royal power in Norway in year 955 as described in Snorre's stories.
After the battle, around the hill where Frei church stand today, Håkon Den Gode erected stone columns on the graves of the fallen men of Egil Ullserks, and in my pictures here, the middle one (tallest) is actually an original one from 955. The other two are replicas...
The battle, or rather the forerun, has for years been played out in a play much like they do at Stiklestad, and the three stone columns are now standing at the site of this play...., where again is the place for the actual final stage of the battle in 955.
A sign telling us about the site and the columns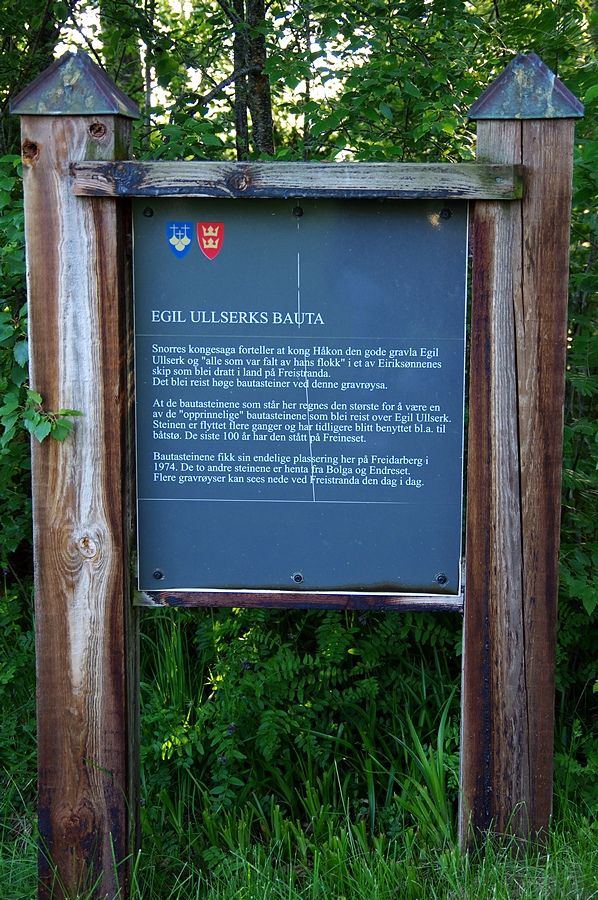 The columns, where the middle one is from year 955
Averøy in the background there
The oldest column erected by Håkon Den Gode (originally at the grave site)
(Cargo vessel NINA and Gjemnessundet suspention bridge in the background)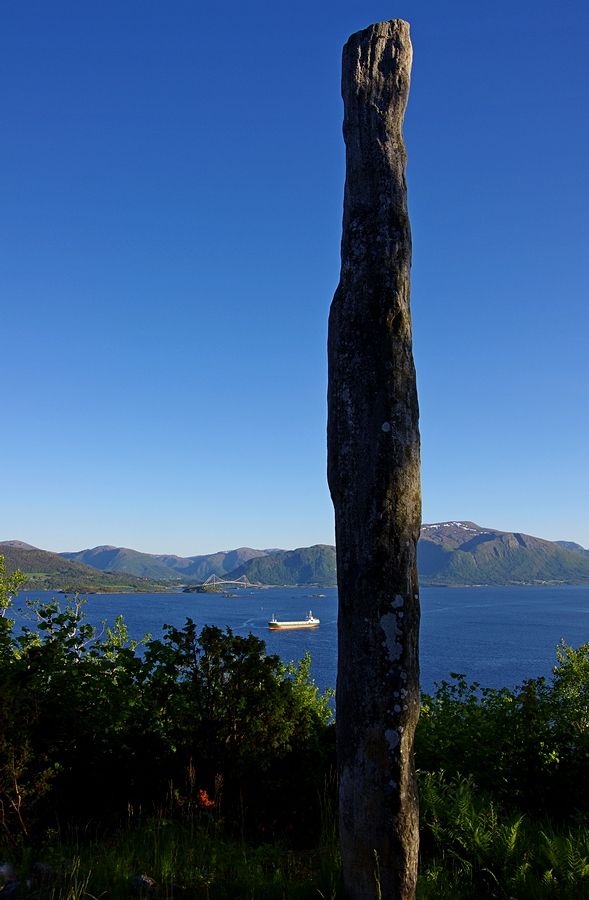 View south-west from Rastarkalv and the stone columns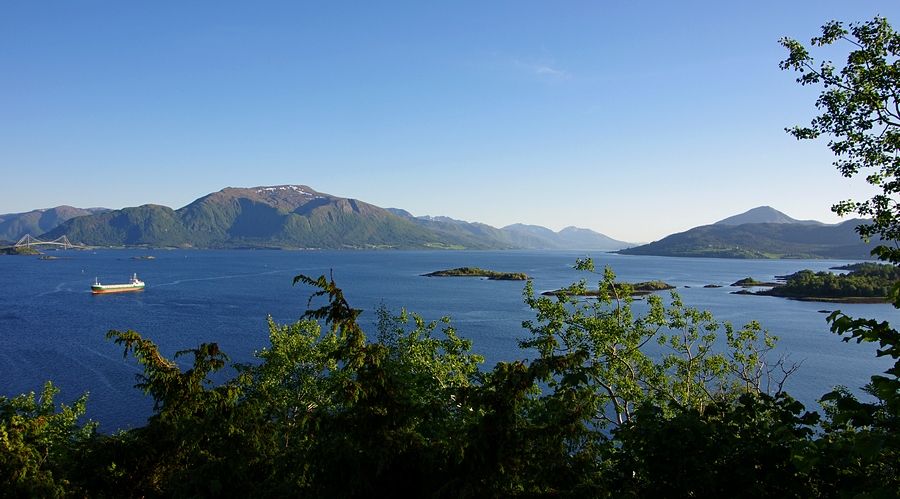 This is the stone seating for the public watching the play/theater commemorating the 955 Slaget om Rastarkalv (Battle of Rastarkalv)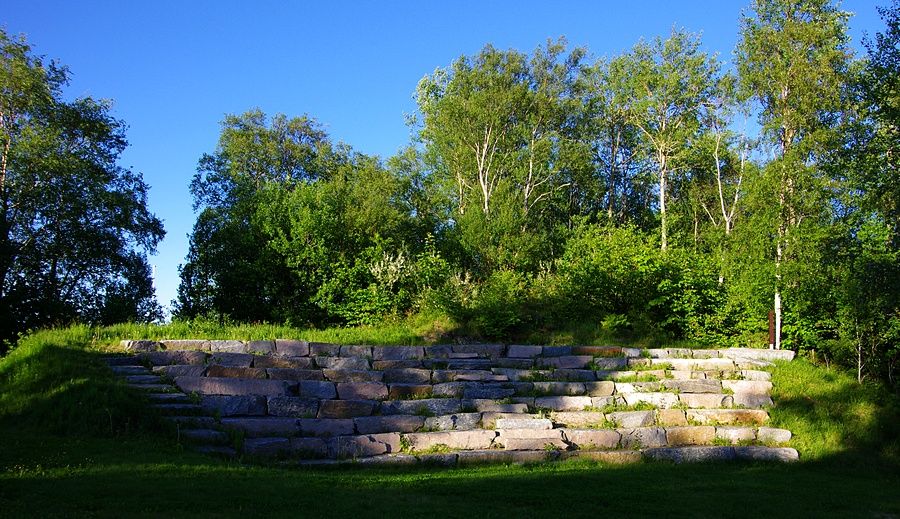 For those who follow me and my ship photography, this is where I go..., into the wood behind those stone seatings, to get pictures of ships at anchor on the Freifjorden 1 Anchorage site.