Apropos the Bryggekanten Brasserie picture (#1310/1), the silver roof was the old limit of the restaurant, while now, they have built a new extended restaurant, elevated from the street level and deliberately designed to look like a ship bridge (from outside). The inside is designed so that the customers have direct view into the kitchen and the work there.
Needless to say, this part of the Brasserie is the gourmet part, with seasonal menu, and somewhat exclusive in its appearance.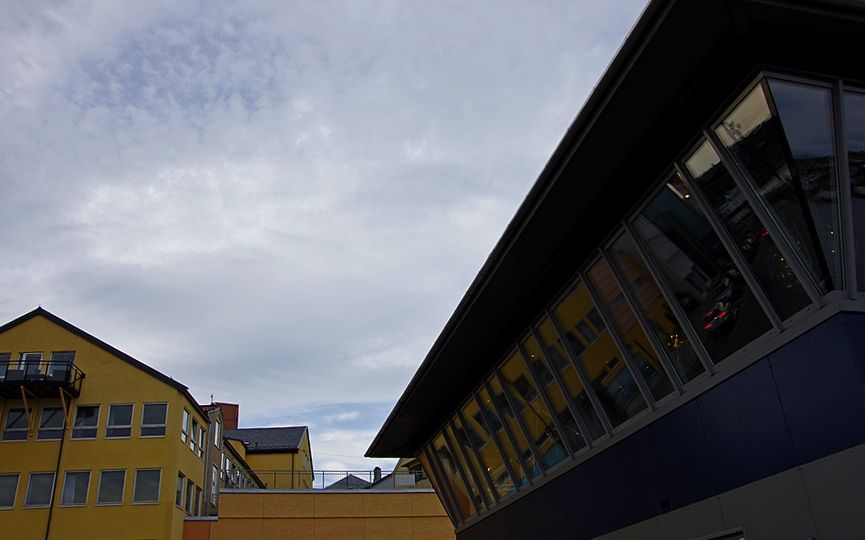 And from across the harbour, it looks like this...., a moored cargo vessel (if you look really quick)
From outside the older part of Brasserie, towards the Pier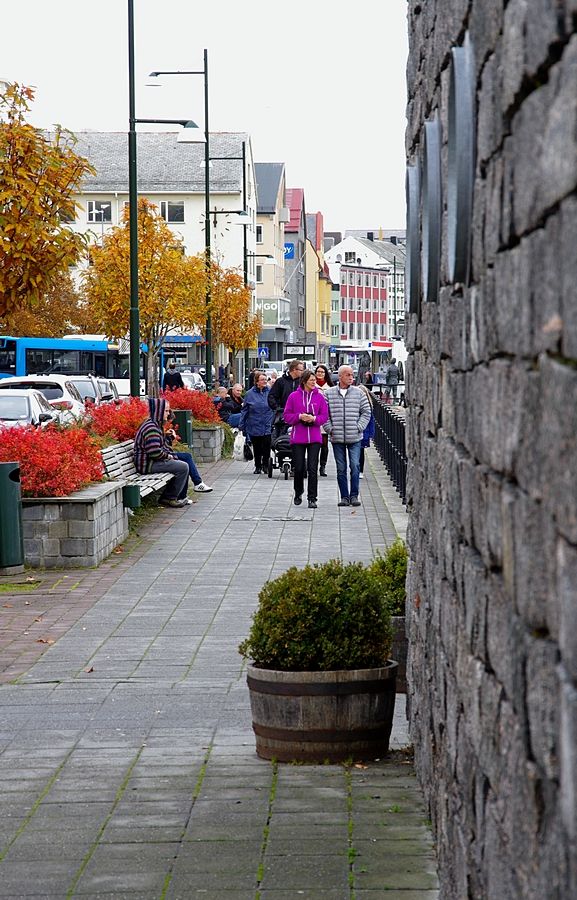 From this spot, geometry on the wall of AMFI Storkaia shopping mall cought my eyes....