Sad looking main building of Nordmøre Museum. I like museums of all kinds, but this is just sad...
I've also been inside, once, to look at their exhibitions. We were in a somewhat sader mood when we came out..., and on top of it all we payed an entrance fee.
Just two doors for loading/unloading equipment to the inside sports arena (Idrettshallen) across the road from the Dalen farm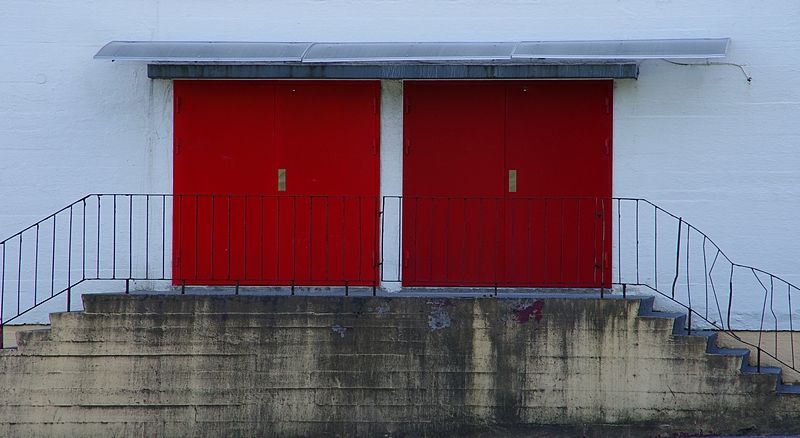 A detail from the swimming arena by the farm
Drove to take some pictures of the old Allanengen school from 1918. On the way there, I had to take a picture of this house. There will be no prize for guessing they like red.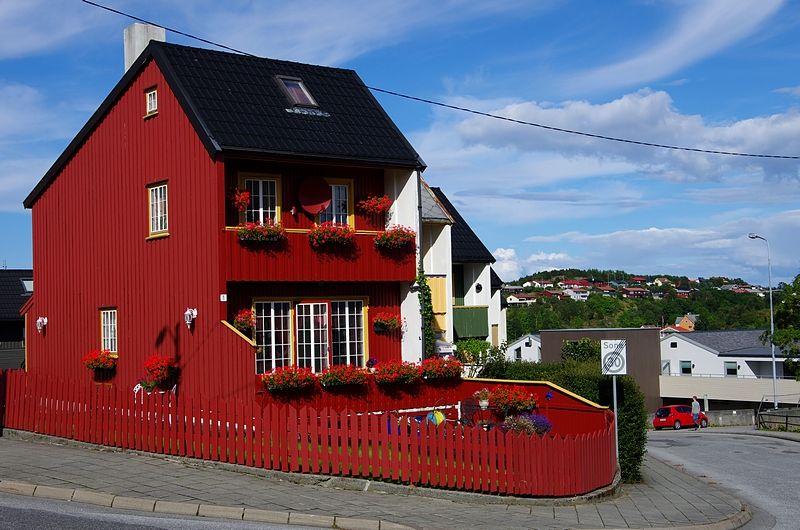 On the wall of Allanengen school there is a clock and the city shield
I thought the school windows mirrored the sky perfectly :-)