Largest sailing vessel of this type ever to visit Kristiansund arrived this evening. "Lady B" mooring at the guestdocks in Vågen, as the fenders of the Nordmørskaia was unsuitable for the vessel.
I've 'stolen' some images from Brunsvika.net, so here we go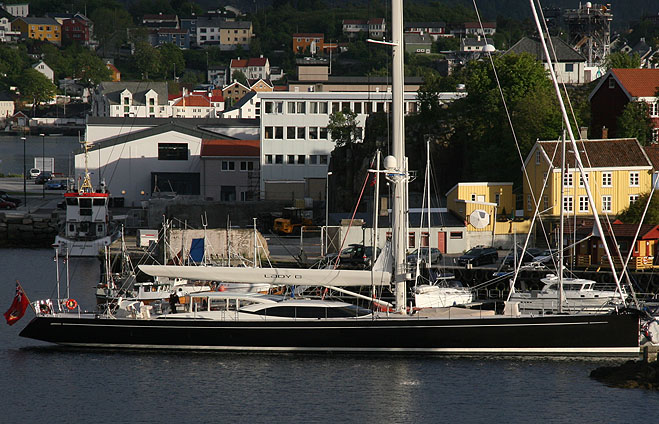 People are coming down to the dock in crowds to have a look.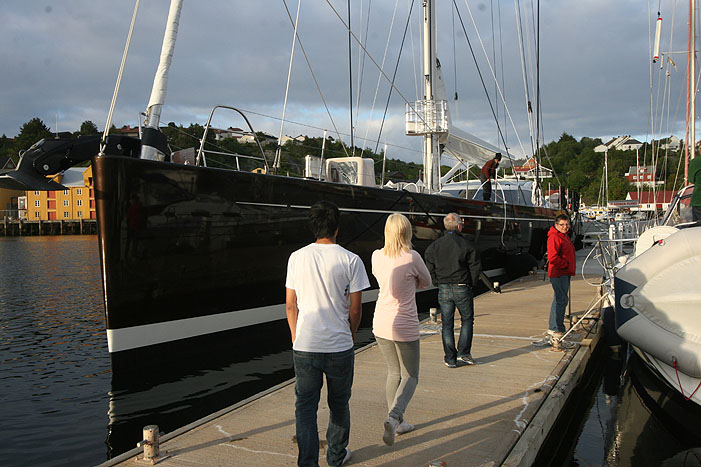 She's 46 meters long and 9 meters wide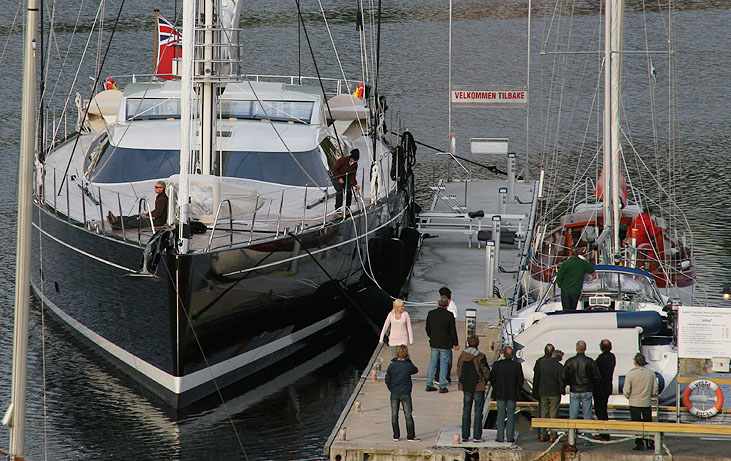 This is her maiden voyage, and coming from Bergen and Ålesund, she was ment to sail to Svalbard. For some reason she will not, and the crew has decided to go to Lofoten instead.
Lady B/Vitters Shipyard homepage, and please open the pdf-file in the lower left corner, as you'll read much interesting stuff and see drawings from her inside:
http://www.vitters.com/recent_yachts_spec.asp?id=69