I wondered a while if I should post ships enroute in their own threads, if I should split my journey and post images from Kristiansund in the Kristiansund-thread, images from Bergen in the Bergen-thread and so on..., but figured that would ruin my "story" of a trip on a hurtigrute between Kristiansund and Bergen.
Therefore, and I hope it's ok, I decided to make a new thread where I will put my images from departure in Kristiansund 4. October 17:00 to docking in Bergen 5. October 14:30.
The reason for the voyage was a week-end trip with colleagues at Swire, nothing more, nothing less.
MS FINNMARKEN arrived on time, and since we came straight from work, I was first on board to get my cabin card first, so that I managed to take a shower before she unmoored.
I managed, also a cold beer, and headed up to deck 8 with my Pentax.
Kristiansund framed from deck 6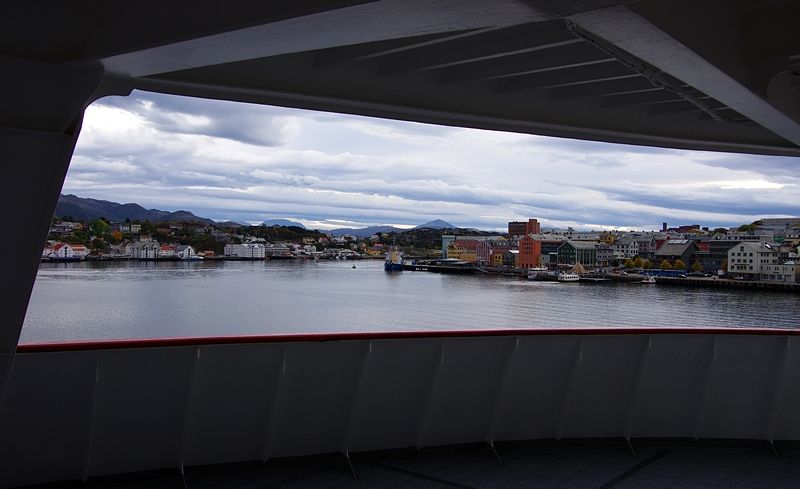 Backing out from the quay. I'm usually taking pictures from that 'Hollywood-ish' sign...., now it's the other way
Coming up to harbour speedlimit 5 knots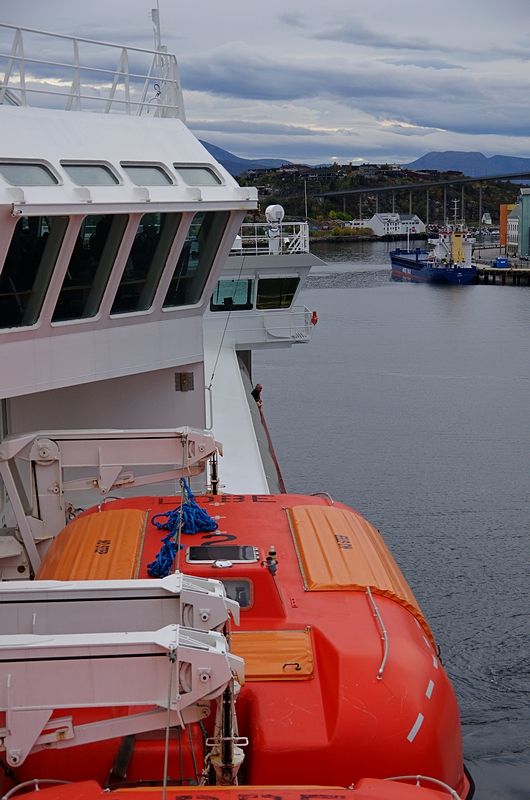 Passing cargovessel IMI moored at Storkaia on our way out
The Pier with sundbåten RAPP to the right and sundbåtferry FRAMNÆS to the left. In the middle is the old SAR vessel HAGBART WAAGE. In the center we see the City Hall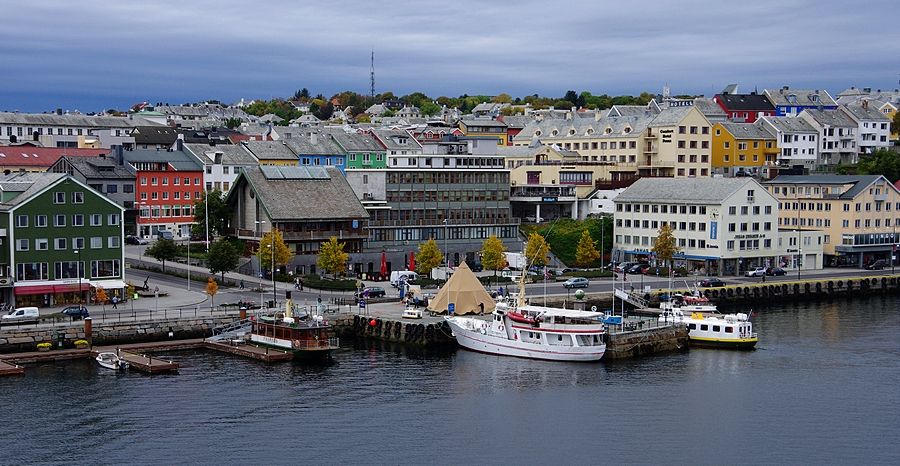 The weather did not invite anyone to use the deck chairs