Re: This is Ålesund
Well, the day has come where I finally managed to edit my pictures from the roadtrip I performed Wednesday 19. June...., and so are at the treshold of the cronological problem I mentioned when uploading pictures from my trip to Ålesund 25. June.
Anyway, here we go with the 19th and from Naustveien at Hessa 07:30 in the morning, CELEBRITY INFINITY looked like this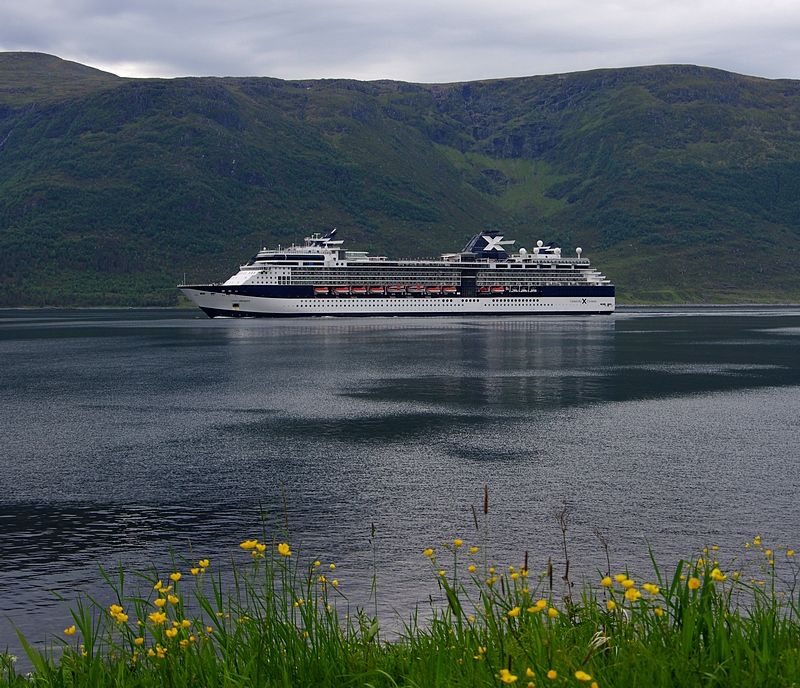 Rounding Slinnigsodden and the huge St. Hans woodfire there, erected to be lit the 23rd.