The room looked out over an atrium which is the hotel's breakfast room.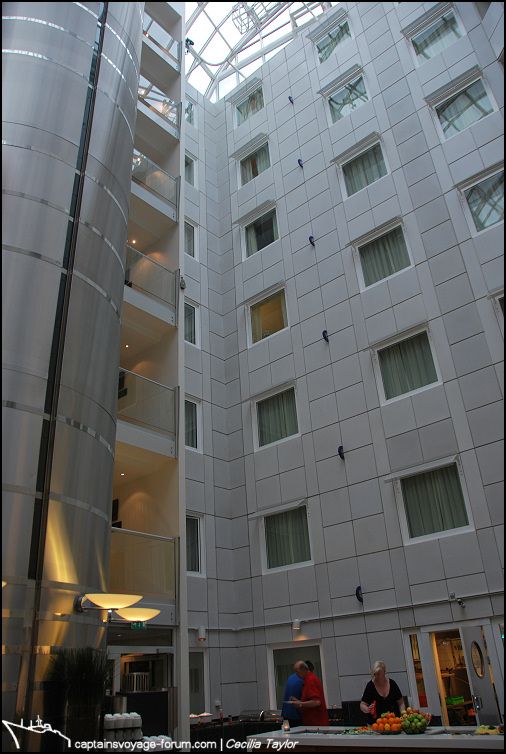 …and here is the reverse view taken during breakfast. I left the light on and curtains open so I could show you my room's location…if you look
very
closely you can even make out that my travel mascot Sea-Troll is keeping an eye on me from up there!!!!!