I was so inspired by Jan-Olavs close-up picture of a passing Boeing 737 at Trondheim Airport, that I felt I wanted to look into my albums and see if I got something similar.
I had two close-ups of a Boeing 737, so old that it's in fact of a Braathens SAFE one, at Kvernberget Airport in Kristiansund. No pilots here though, as it's parked at Stand #1 for a later take-off.
Picture taken from the ground level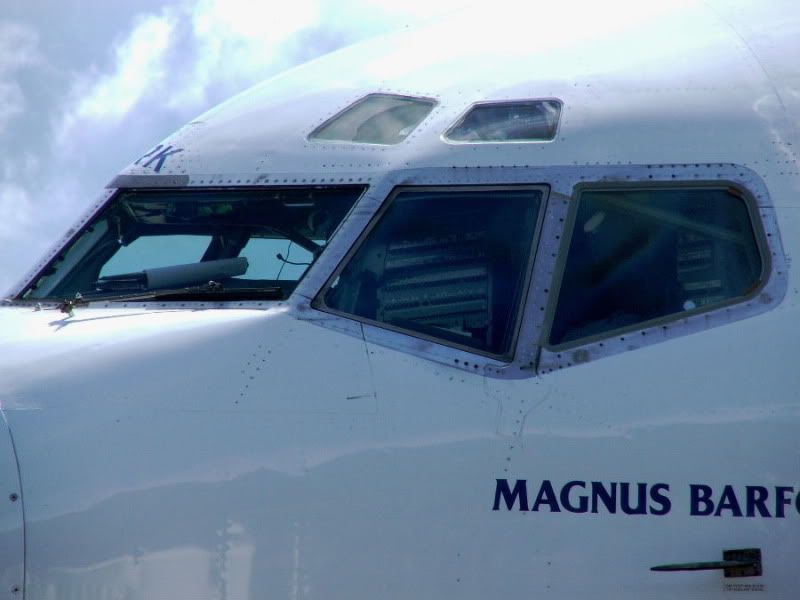 Next one taken a little higher
Then a different 737 from Braathens at Stand #1 (Wonder what goes through the mind of that captain sitting in the stairs reading a bricklike manual: "Holy...., what was THAT button again!!???!!?" )
Finally, as a memory of much better weather and summertime, a Tarom Boeing 737 on a charter to Romania....
....spotted here by its own captain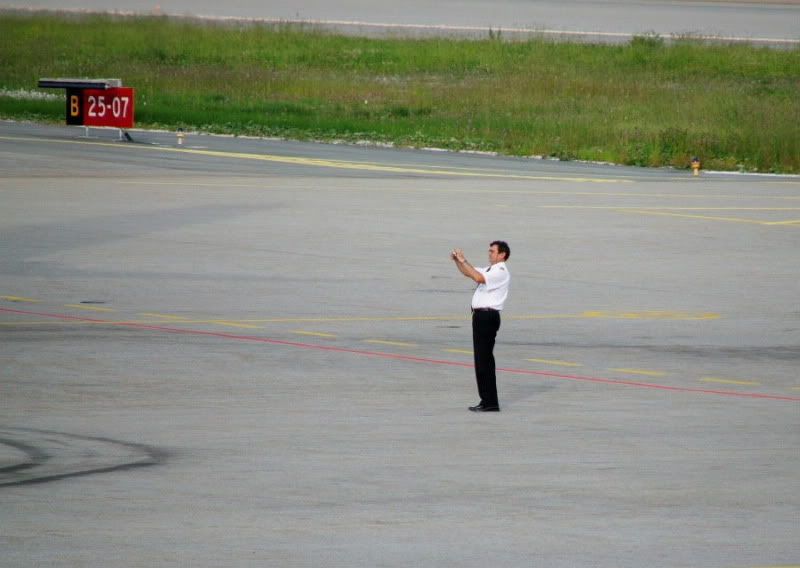 (Taking the picture from there, he will get the sign with the airport- and city name in the background of his airplane, so I guess that's why he did it).